Page 2 of 9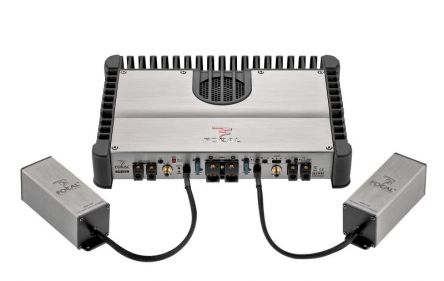 Focal
Power Symmetric Series
The time for change has come with Focal¹s new FPS line of audiophile amplifiers. Models include two 2-channel, a 4-channel and a subwoofer amplifier producing 750W.  Technological innovations include a dual mono symmetric circuit board layout so your music makes its way through the amp with maximum fidelity and minimum interference, all wrapped in rigid, high-end chassis.  The result is a complete line of amplifiers that make your speakers or subwoofers sound their absolute best.
---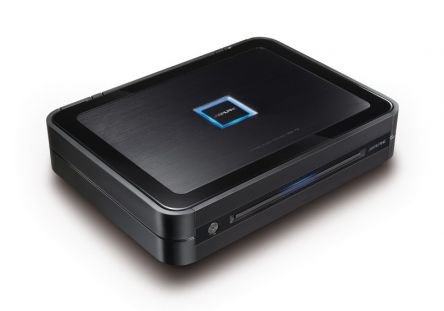 Alpine
PDX-F6 Digital Amplifier
Alpine's new PDX-F6 4-channel amplifier provides ultimate power and sound quality in a small, efficient and elegant package. It is 20% thinner than the previous generation and stackable, allowing for a large multi-amplifier system to be installed in a tight space. The PDX-F6 incorporates a completely new power supply design with sophisticated thermal and voltage protection, low noise and high efficiency, and averages above 90% efficiency at all power levels. It provides superior sound quality with extremely low distortion levels (less than 0.01%), very low noise (greater than 120dB at full rated power), and noticeably wide bandwidth (5Hz – 100kHz).
USA - www.alpine-usa.com
CAN - www.alpine-canada.com
---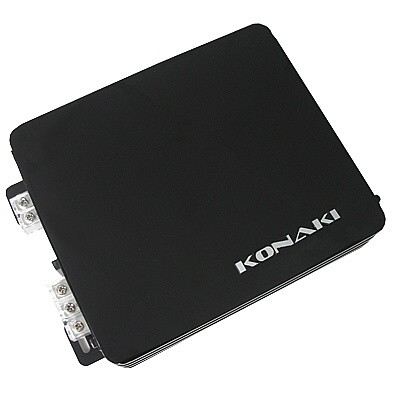 Konaki
Small Wonder Series
MD Sound USA brings out the newest, smallest amplifier line called the Small Wonder Series. Custom-designed in a 155mm x 178mm x 43mm edge, the Small Wonder Series has the ability to juice your car audio entertainment from 1,800W to 5,000W max power. This unique technology is equipped with high-quality semi-conductor device that creates monstrous sound power dependability with best-in-class RMS.
---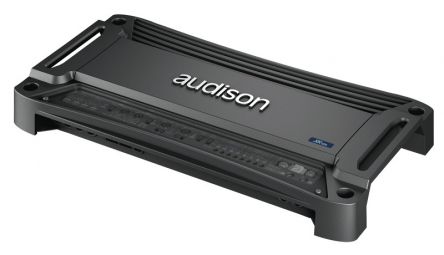 Audison
SRX1DK Amplifier
The new SR amplifiers were created for both enthusiasts entering the world of Car Audio and for expert users looking for a non-invasive, yet high-performance system. Both will enjoy amplifiers of excellence that will satisfy their desire for power and musical quality following the renowned philosophy of Audison. The renewed SR line shows an even stronger innovative character: style and technology oriented towards the highest standards of Audison acknowledged with the multi-awarded Thesis line. In terms of state-of-the-art electronics, mono-block construction technique and versatility of use, the SR project is the best choice balancing size, power, look and sound quality.
US: www.audison.eu
CAN: www.trendsinc.com
Read on for More Products