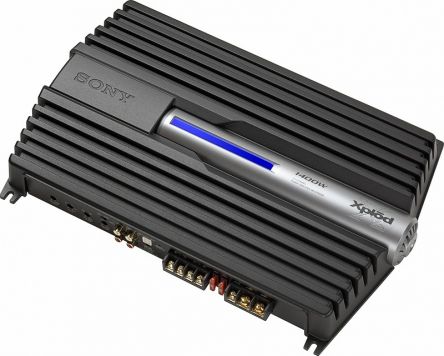 Sony
XM-GTR2202
The Sony XM-GTR2202 2-channel bridgeable amplifier makes installations easier with High Level "Sensing" Power On inputs so installers don't need to run a separate turn-on lead, which can make OEM integration installations much faster. On the outside, their slim profile will allow installers to put them in more places and customize their appearance while variable LPF, subsonic filter and bass boost let them dial in the sound. Customers will appreciate the audio performance thanks to large capacitors and improved MOSFET devices. For more information visit
USA - www.sony.com/xplod
CAN - www.sonystyle.ca/xplod
---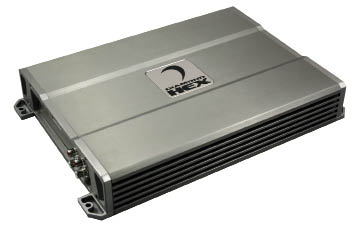 Diamond Audio
Hex Amplifiers
Making the most of the space available for installing a truly high-end audio system can be a challenge. With the same design philosophy that went into the award-winning Diamond Audio HEX Shallow subwoofers come the new HEX amplifiers. These amplifiers might be small but they are big on performance. Hex amplifiers feature Diamond Audio's proprietary Hi-Fidelity Ultra efficient Full Range Class D Technology that allows for a full 20Hz to 20kHz frequency bandwidth. Hex amplifiers have a fully adjustable 24dB per octave crossover.  Two of the HA750.1 mono models can be combined or "strapped" to produce a single 1500 watts RMS channel. With the new HEX amplifiers Diamond Audio has once again raised the bar on the competition.
---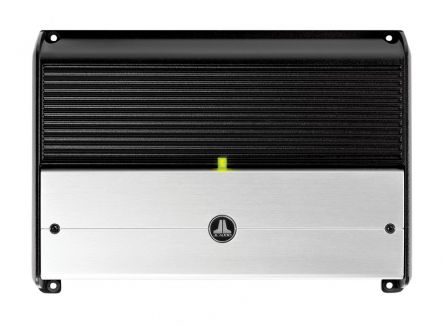 JL Audio


XD600/4
The JL Audio XD600/6 is a full-range, Class D 3/4/5/6 Channel Amplifier—ultra-compact design. The XD600/6 features 6 x 100W @ 2 ohms per channel 6 x 75W @ 4 ohms per channel and NexD Technology – audiophile-grade performance with exceptional efficiency. The JL Audio XD600/6 also offers fully variable crossover filters and remote level control capability (control sold separately) and noise-killing differential-balanced inputs.
USA - www.jlaudio.com

CAN - www.gemsen.com
---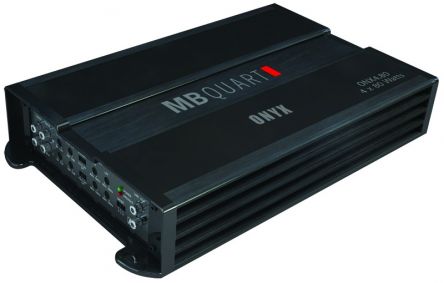 MB Quart
D-Class Amplifiers

These amps are loaded with features and power. The MB Quart D-Class models are available in 1000 Watt and 1500 Watt configurations. They are 4/2/1 Ohm stable, feature variable low pass, subsonic filter, solid RCA inputs and outputs, and built-in system diagnostics. As with the D-Class, the A/B class MB Quart series of amplifiers offer the best "watts-per-dollar." With three models to choose from, they are 4/2 Ohm stable, multi-channel 5/4/3/2/1 configurable, and are designed to complement the D-Class models with their black onyx heat-sink and illuminated MB Quart logo.
USA - www.maxxsonics.com
CAN - www.automobilitydistribution.com
Read on for More Products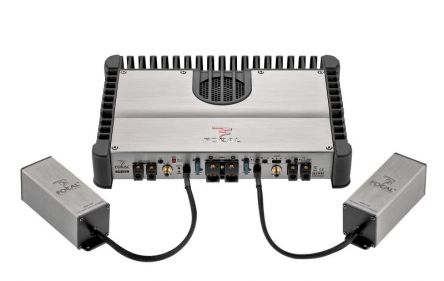 Focal
Power Symmetric Series
The time for change has come with Focal¹s new FPS line of audiophile amplifiers. Models include two 2-channel, a 4-channel and a subwoofer amplifier producing 750W.  Technological innovations include a dual mono symmetric circuit board layout so your music makes its way through the amp with maximum fidelity and minimum interference, all wrapped in rigid, high-end chassis.  The result is a complete line of amplifiers that make your speakers or subwoofers sound their absolute best.
---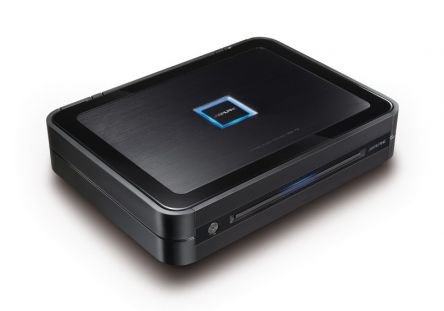 Alpine
PDX-F6 Digital Amplifier
Alpine's new PDX-F6 4-channel amplifier provides ultimate power and sound quality in a small, efficient and elegant package. It is 20% thinner than the previous generation and stackable, allowing for a large multi-amplifier system to be installed in a tight space. The PDX-F6 incorporates a completely new power supply design with sophisticated thermal and voltage protection, low noise and high efficiency, and averages above 90% efficiency at all power levels. It provides superior sound quality with extremely low distortion levels (less than 0.01%), very low noise (greater than 120dB at full rated power), and noticeably wide bandwidth (5Hz – 100kHz).
USA - www.alpine-usa.com
CAN - www.alpine-canada.com
---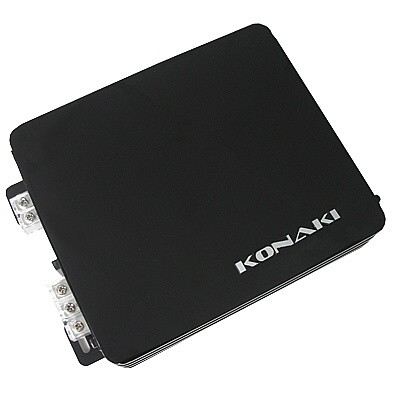 Konaki
Small Wonder Series
MD Sound USA brings out the newest, smallest amplifier line called the Small Wonder Series. Custom-designed in a 155mm x 178mm x 43mm edge, the Small Wonder Series has the ability to juice your car audio entertainment from 1,800W to 5,000W max power. This unique technology is equipped with high-quality semi-conductor device that creates monstrous sound power dependability with best-in-class RMS.
---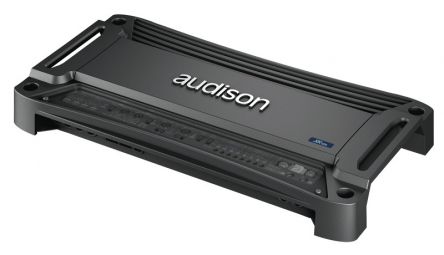 Audison
SRX1DK Amplifier
The new SR amplifiers were created for both enthusiasts entering the world of Car Audio and for expert users looking for a non-invasive, yet high-performance system. Both will enjoy amplifiers of excellence that will satisfy their desire for power and musical quality following the renowned philosophy of Audison. The renewed SR line shows an even stronger innovative character: style and technology oriented towards the highest standards of Audison acknowledged with the multi-awarded Thesis line. In terms of state-of-the-art electronics, mono-block construction technique and versatility of use, the SR project is the best choice balancing size, power, look and sound quality.
US: www.audison.eu
CAN: www.trendsinc.com
Read on for More Products
MTX
JackHammer 600
With a name like JackHammer, you have to be able to deliver pure POWER. With patented Active Fan Cooling technology, JackHammer amps control fan speed based on volume level. The louder you crank it, the faster the fans pins to deliver cool air the interior of the amp where it's needed to play longer and louder. Patented Smart Engage technology makes it easy to add JackHammer amps to any factory or aftermarket system. Best of all, MTX JackHammer amps are CEA-2006 compliant which means you get actual power which is according to the rating. With amps that aren't CEA-2006 compliant, you never know what you are paying for. MTX JackHammer amps are packed with performance enhancing technology and real world power at a price you can help but drool over.
USA - www.mtx.com
CAN - www.mitekcanada.com
---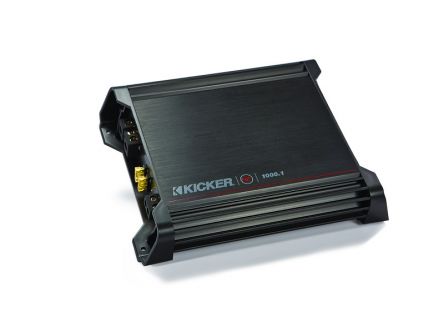 Kicker
DX-Series Amplifiers
Kicker DX-Series amplifiers simply provide reliable, relentless power, and make it affordable for those who seek top features in a high-performance car audio or multimedia system. An additional, often overlooked benefit is that each individual KICKER Amplifier's actual power always exceeds its rated power, documented inside the carton. DX.1 Mono-Channel Subwoofer Amps supply all the necessary features expected from high-power, monoblock amplifiers that pulverize subwoofers with energy-saving, Class D power, including the ability to be stable under loads as low as one Ohm. DX1000.1 amps deliver 1000 watts (14.4V at 1 Ohm), and DX500.1 amps provide 500 watts. They provide +9dB (or 0dB) of bass boost centered at 40 hertz, and include a convenient, mountable remote for bass control from the dash.
USA - www.kicker.com
CAN - www.gemsen.com
---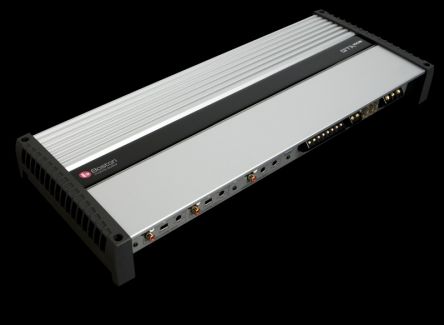 Boston Acoustics
GTA-1005
Setting a new standard in value for high performance amplification, Boston's new GTA amplifiers capture the best design, performance and features from the acclaimed line of GT Reference amplifiers. Like all Boston Acoustics GTA amplifiers, the five-channel, GTA-1005, features front-mounted controls and connections, Q-Tune for optimum system tuning, dedicated speaker level inputs for simple integration, as well as the new IMS (Integral Mounting System) which reduces the overall amplifier footprint. GTA offers incredible flexibility, so, whether you are building a system for stealth or show, with stunning looks, an aggressive feature set, and crisp clean power - GTA Amplifiers are the right choice.
---
Pioneer 
GM-D7500M
Pioneer's new GM-D7500M Class-D mono amplifier is designed to vastly improve electrical and thermal efficiencies, allowing the amplifiers to produce the same power output as conventional amplifiers more than double their physical size. The Pioneer GM-D7500M is 80-90 percent more efficient than those of traditional class A/B design, engineered specifically to power in-vehicle subwoofers and feature 2 Ohm stability allowing them to deliver high power and high current in a wide variety of configurations, from a single subwoofer to multiple subwoofer applications.
US: www.pioneerelectronics.com
CAN: www.pioneerelectronics.ca
Read on for More Products

American Bass
VFL-1100.1
American Bass is proud to introduce the newest, most powerful, hard-hitting amplifier they've ever produced: the VFL-1100.1. This beast of an amplifier generates the power that no other amplifier can match and is ready to win in any competition circuit. This amplifier can produce 12, 500 watts at 14.4 volts, and linked pair of 'VFL-1100.1' will generate 25,000 watts @ 18 volts. The superb American Bass line of VFL amplifiers continue to set world records as one of the biggest amps in the world.
---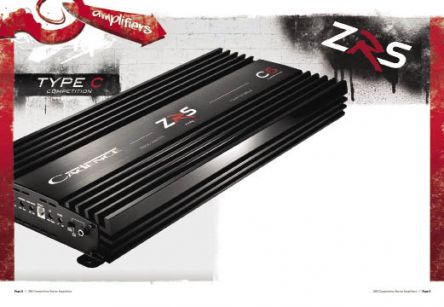 Cadence


ZRS Series
Cadence is proud to announce the latest release of the new "ZRS" amplifiers. Class D mono amplifiers for tight accurate heart pounding bottom end rated from 700 to 2,000 watts. The ZRS 2 channel amplifiers offer reliability, flexibility, and most important sweet sound with power ratings of 100 x 2, 200 x 2, and 300 x 2. The 4 channel models round out the line offering great flexibility with power ratings from 75 x 4 to 100 x 4.
---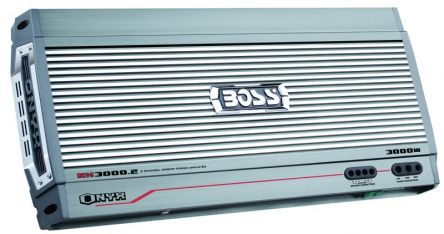 BOSS Audio
Onyx Series NX3000.2
This Monster (almost 2 feet long) 2-channel amplifier puts out a total 3000 Watts max power.  It is 2 x 1500 watts Max at 2 ohms, 2 x 700 watts RMS at 4 ohms and bridgeable to 1-channel at 3000 watts Max.  Other features of the NX3000.2 and most "Onyx Series" amplifiers include: Tri-mode Operation, Remote Subwoofer Level Control, RCA Line and Speaker Level Inputs, Variable Gain Controls, Input Sensitivity Selector, 0 to +18dB Variable Bass Boost and Variable High and Low Pass Crossovers.  Dimensions: 10"W x 2.25"H x 22"L.  The "Onyx Series" of amplifiers offer 5 – Monoblocks (3 Class D, 2 Mosfet), 3 – 2-channel and 3 – 4-channel models.
www.bossaudio.com
---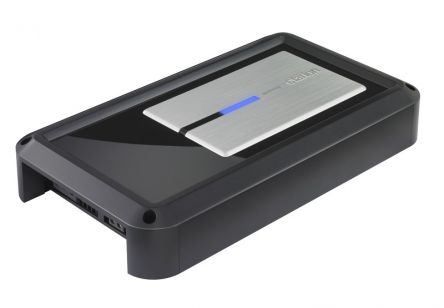 Clarion
XH7110
Clarion's XH7110 Mono Class GH Power amplifier offers overwhelming power, packaged into a streamlined design for easier installation.  The XH7110 mono amp offers 850Watts of continuous power, adjustable subsonic filter, 1-OHM stable and is stackable (strappable). The all-new sleek cosmetics are very lavish with the technology and power to back up those good looks, plus a 2-Year warranty.

www.clarion.com
Read on for More Products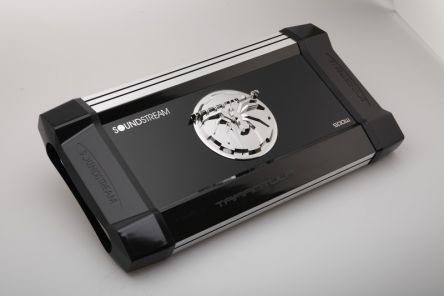 Soundstream
Tarantula Series
Tarantula amps are new and drastically improved for 2010, with all SMD circuitry for the first time. With higher power sizes than Picasso, the new Soundstream Tarantula series is streamlined, more power, and more advanced than all previous versions. Tarantula is the "go-to'" series when you need big power, smart engineering, and all the features necessary to destroy the competition. Available in 2, 4, and mono-block configurations.
USA - www.soundstream.com
CAN - www.automobilitydistribution.com
---
Arc Audio
XXD4080
The Arc Audio XXD4080 is an all-new entry level full range Class D amplifier. This well engineered amp features built-in variable crossovers, high efficiency design, concealed mounting points, block style terminals, illuminated logo and high dispersion thermal conductive case material for longer run times and better thermal control in hot climates.
---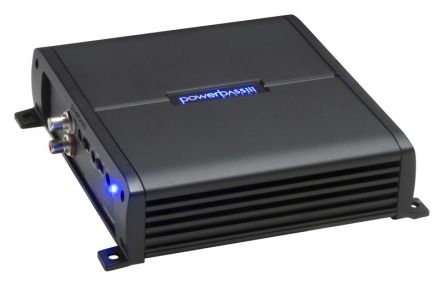 PowerBass
Xtreme XAX-2160FD
Part of the new XAX mini amp series from PowerBass, the XAX-2160 is rated at 100 watts x 2 into 4-ohms at less then 0.02% THD. The small footprint is indicative of the amplifers 85% efficiency rating. Performance features include selectable BASS EQ, HPF/LPF Electronic Crossover and temperature controlled Current Limiting Protection. This is a 2-Channel full range Class D mobile amplifier.


www.powerbassusa.com
---
Rockford Fosgate
POWER Series
The 2010 Rockford Fosgate Power Series amplifiers with Constant Power are the most powerful amplifiers on the market… Period. Constant Power delivers up to 25% more power across all impedance levels resulting in a listening experience that's cleaner, louder and more impressive than ever before. Don't be confused with competitive products that lock-in on a particular impedance level, Rockford's proprietary technology actively monitors your music and adjusts power to maximize output.
USA - www.rockfordfosgate.com
CAN - www.eriksonconsumer.com
Read on for More Products
---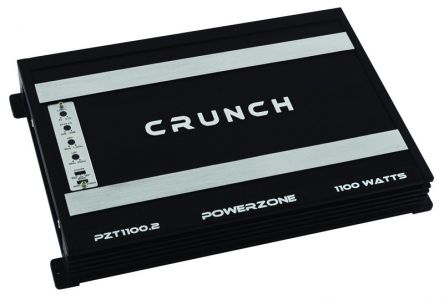 CRUNCH
PZT POWERZONE SERIES
For over 7 years, the Crunch PZT Powerzone series has set the standard for dollar per watt value. With a versatile lineup of 2-Channel, 4-Channel and mono amplifiers, Powerzone is once again Best in Class. This year's series features black hairline extrusion with diamond cut ridges, molded plastic end panels and the illuminated Crunch logo with a chrome hot stamp. This new Powerzone lineup features top mount controls which are normally only offered in much more expensive amplifier series. The Powerzone series is based on SEPP A/B class technology from over 30 years of experience bringing you the reliability and quality performance that you demand.

US: www.maxxsonics.com.
CAN: www.directautoimport.com
---
JVC
Arsenal KS-AR9501D
The JVC Arsenal KS-AR9501D is a high-power digital mono amplifier. The KS-AR9501Ds external bridging option allows the use of two amplifiers at once, for a combined output of 3,000 watts RMS. This amp features a Max Power Output of 1,800W, 1,500W RMS (@ 1 ohm), PWM regulated MOS-FET power supply, gold plated RCA jacks, and a blue illuminated LED control panel.
USA - www.mobile.jvc.com
CAN - www.jvc.ca
---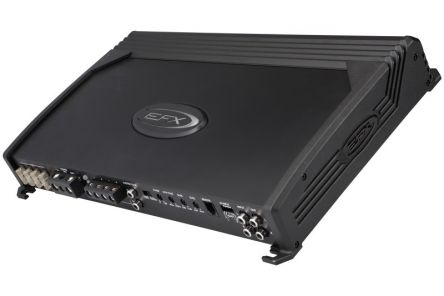 Scosche
EFX Series

The completely redesigned EFX amplifier assortment has been engineered for the discerning car audio enthusiast. Each amplifier uses a MOSFET power supply and low noise circuitry for the highest performance capabilities. Boasting 0-12dBA variable 45Hz bass boost, high and low level inputs, and five-way protection circuitry (thermal, short circuit, impedance, voltage, reverse polarity) each amplifier is rock solid. The exterior features an illuminated logo badge and brushed aluminum heatsink which complements its sturdy aluminum side panels. The single sided connection layout makes it simple to adjust the system after installation. All EFX mono amplifiers feature an attractive remote level control with power LED.
---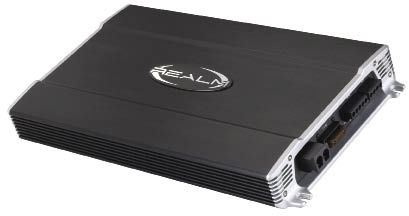 Realm


A600.4
In recent years the trend has shifted towards appearance with a disregard for accurate sound quality. It's time for a new Realm of audio; one that brings the focus back to performance and fidelity without compromise. With a passion for design and an emphasis on quality, Realm made it their mission to set a new standard in automotive audio. Realm Amplifiers combine leading edge technology, audiophile grade components and a strict design philosophy to achieve extremely transparent musical reproduction.
Read on for More Products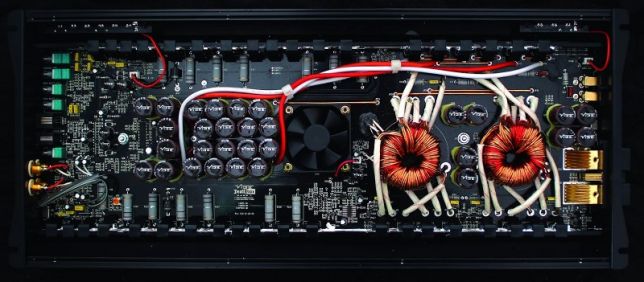 VIBE
BlackDeath Bass 1 Amplifier
BlackDeath is a heavy weight series of amplifiers from the UK's number No.1 manufacturer VIBE. Designed for competition or killer street bass, BlackDeath offers brutal performance taken to extreme levels. The specifications speak for themselves; this is deadly power of monstrous proportions. Link multiple amps together using the ingenious slave system, for huge power distribution; or strap two amps together per voice coil for truly terrifying performance for competition SPL subwoofer applications.
---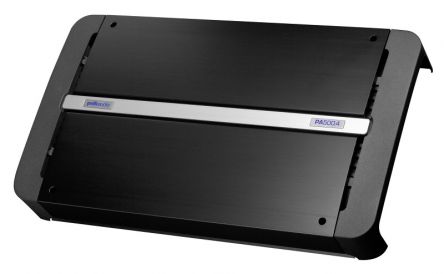 Polk Audio
PA Amplifiers

It's time to tap into pure, effortless power, the kind that will pump some guts into your music and launch every decibel into the stratosphere of performance. Ok, maybe you're a budget-minded enthusiast. No problem, we've got you covered. And for you rogues who live on the edge in the no-holds-barred world of audio competition, check out the way we un-cage some big fat, juicy watts for you. Polk Audio PA amplifiers look lean and play mean. Plus we've got the PA amp that best meets your power needs: 2-channel, 4-channel, monoblock or an all-in-one 5-channel that will drive all your speakers and a subwoofer.
---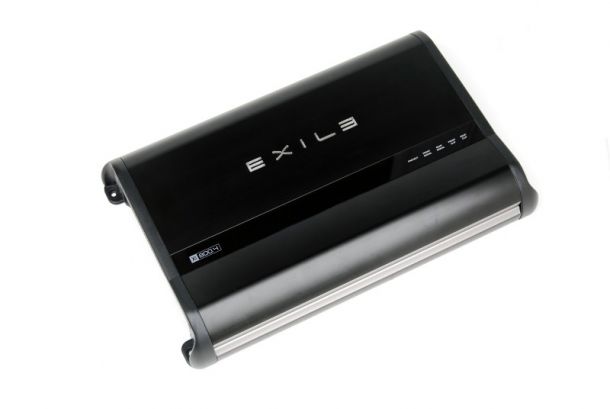 Exile
XI800.4
Exile Xi series is an evolution of Exile amplifier design. They look clean, perform mean and are loaded with cutting edge features. All amplifiers are engineered in the USA and rated using real world RMS power measurements.

www.trendsinc.com
---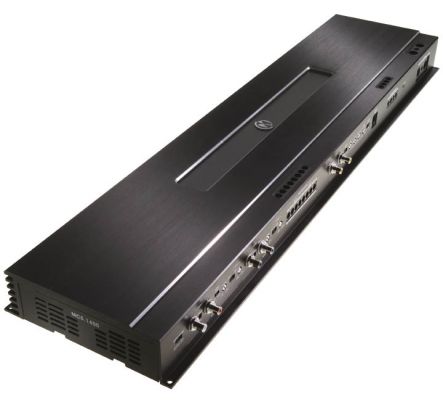 Memphis Car Audio
Power Reference Amplifiers
Improved performance from a long standing powerhouse line, the all new Memphis Car Audio Power Reference series amplifiers incorporate flexibility for awesome sound reproduction. With a redesigned black angel-hair finish heatsink, all models come standard with a remote level knob for even greater value. Key features include high level inputs (2 and 4 channel models only), built-in variable crossovers, and solid protection circuitry. Available in 1/2/or 4 channel models.
Read on for More Products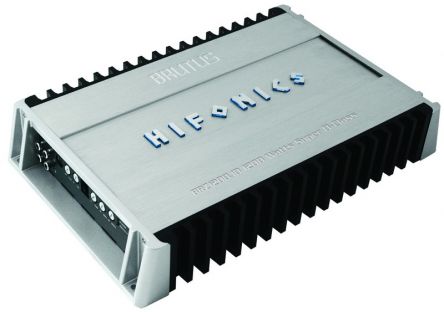 Hifonics
Brutus Amplifiers
The newly designed Hifonics Brutus amplifiers are the most efficient and comprehensive Super D-Class series ever. With the new vertical fin heat-sink design these amplifiers have better heat dissipation and therefore run more efficient resulting in less impact on a cars battery and charging system than many other amps available today. Translated into cost, that's more wattage output with less battery current used, equaling more watts per dollar. The Brutus amps are 1-Ohm stable and range in power from 1200wrms to 3000wrms.
US: www.maxxsonics.com.
CAN: www.directautoimport.com
---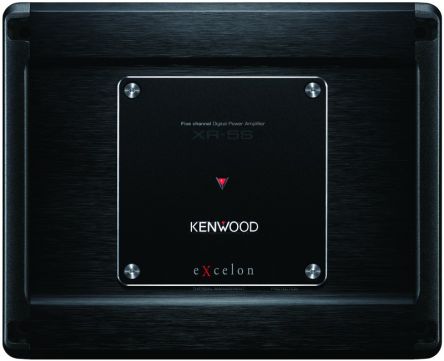 Kenwood
XR-5S Reference Fit
Great things come in small packages and if you're in need of proof look no further than the 5-channel Kenwood eXcelon XR-5S "Reference Fit" amplifier. The amplifier features one of the smallest footprints in its class, making it the perfect solution for vehicle installations where space is at a premium. Engineered to provide performance and reliability the XR-5S utilizes digital amplifier technology to deliver a walloping 1,200W (80W x 4 + 350W x 1) of power. Other features include Low and High Pass Filters, Cooling Fan and Dual Sigma Drive.
USA - www.kenwoodusa.com
CAN - www.kenwood.ca
---
Phoenix Gold
Ti800.4 Amplifier
The 2010 Spring Break Nationals will be the first chance most car audio enthusiasts will have to see the new Phoenix Gold amps, subs and speakers firsthand. One of the most anticipated new Phoenix Gold product lines is the Ti-Series of high-performance single and dual channel amplifiers. The Ti800.4, one of the new four channel models, features include dual unregulated power supplies, hand-wound power supply transformers, isolated pre-amp section, an extruded aluminum heat sink with evenflow technology, and easy click for exact crossover settings with audio precision quality control.
---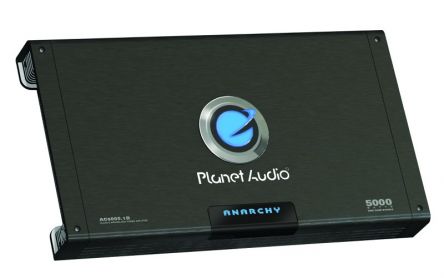 Planet Audio
AC5000.1D
Anarchy is defined as "the absence or denial of any authority or established order." At Planet Audio, they think it's a state of lawlessness created by a utopian society of mobile enthusiasts who live for clear and loud. Planet's ANARCHY series of CLASS "D" and MOSFEET MONOBLOCK amplifiers are designed for the mobile anarchist in all of us. The line includes (3) CLASS "D" monoblock, (2) MOSFET monoblock, (4) two channel, (2) four channel, and (1) five channel amplifier. If you live for CLEAR and LOUD, these amps are for you.

www.planetaudiousa.com

Read on for More Products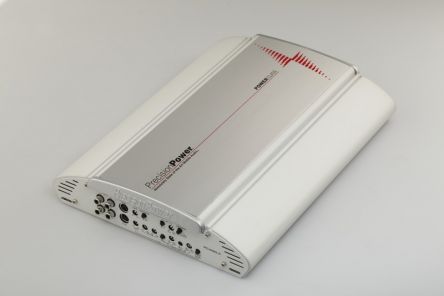 Precision Power
Power Class Amplifiers
The Precision Power line of Power Class amplifiers clearly represents what audiophile quality car audio should be. Unparalleled sound quality stems from multiple factors; top quality torroidial transformers, all N-channel transistors, extremely low tolerance resistors and capacitors. Power Class preamp sections are extremely detailed with 4 different types of crossovers: high pass, low pass, band pass, and subsonic. To ensure the amplifier's output is not ruined by cheap or noisy input signals, we included balanced line inputs to be used with our BLT transmitters for the ultimate listening experience.


---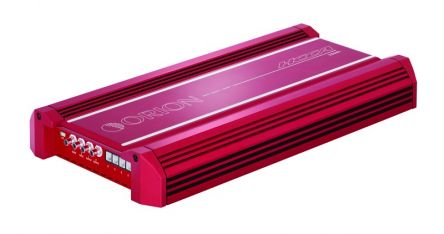 Orion
HCCA-25001
The Orion HCCA-25001 is a high current competition Class D Mono (5,000 Watts Peak) amplifier. The Orion HCCA-25001 features MOSFET power supplies and output stages, patented ESP, heavy gauge / high current angle lock power and speaker terminals, plus IntelliQ bass optimization circuit and remote gain control. This amplifier also offers low level and high level balanced input, infrasonic filter, a remote gain controller and concealed controls under its locking top panel.