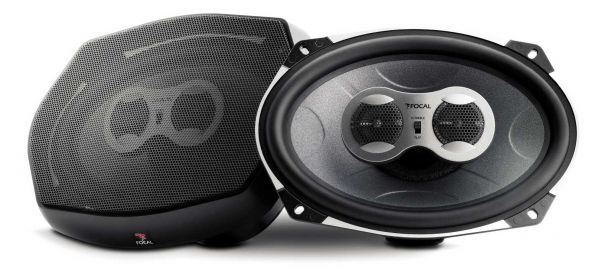 What's the big deal with upgrading or adding better speakers to your system these days? You may think those factory speakers sound good, but what are you really missing? How about information is lost or not even present? Retailers often hear people ask, "Do I need to add more speakers?" "Will a simple OEM upgrade be sufficient?" We will help you understand several choices below as you read on. Typically people want their audio systems louder, but feel it lacks excitement. Ask your retailer the right questions about what works for you and your budget – there's nothing like cruising down the road enjoying your favorite tune without a worry in the world.
Old School to New School Trends
Fast forward from the good old days to current trends and we can reflect on how sound has changed. Back in the late '80s and early '90s, we were putting 20 to 60 speakers in a vehicle to make it loud – and it was a lot of fun. I remember Manville Smith's two-time IASCA Pro Champion Celica in which he used 18 10 mm Audax Tweeters in the front of his vehicle.
From the late '90s to the early 2000s, the less-was-better ideology kicked in. Many switched to a simple four-way setup consisting of a subwoofer, midbass, midrange and tweeter to reproduce sound. USD Audio and Image Dynamics became famous for WaveGuides and compression horns to push their sound. The horn was used in place of traditional midrange and tweeter setups. Look closely and you will still see some floating around at shows.
The current trend is leaning towards more speakers (but remember, depending on your needs, less can be better). In another shocker, Bullet tweeters are making a huge comeback. Visit a local show and there is even a wild trend of installing speakers right in the vehicle bumpers, which might be a tad extreme.
Let's get Technical
Sound travels 1,126 feet per second! You might say "Who cares?" but this is important when building your system to avoid cancellation and work correctly. Do you want your system to be loud? If so, this can be achieved a few ways: doubling your power and/or doubling your speakers. Either one will give your system an extra 3 dB, which is audible to your ears. Most only consider this theory when looking at subwoofers, nonetheless, it is true with your mids and tweeters. Be sure to have the system tuned by a professional and DO NOT adjust anything once it's set. Always go back to your shop. This allows you to keep everything under warranty, and you will receive much better customer service. Also remember that if you distort your system things can and WILL break.
Here are a few fun facts to keep in mind: heat kills speakers! If you burn a voice coil, lead wire, have spider issues, or the glue comes apart it is most likely due to abuse. I always train customers to use this language "excessive use, not abuse!" If you practice this, your speakers will last longer and you won't have warranty issues with your retailer or manufacturer.
Making your decision
Your first step should be to set an overall budget. This will vary depending on the type vehicle the speakers are being installed into such as a car, boat, UTV or whatever contraption you may have built or own. If you want a simple "swap out" (known as a direct bolt-in) most consumers choose an affordable dual-cone, two- or three-way coaxial speaker. Car audio manufacturers offer affordable, direct bolt-in speakers to run efficiently from a factory radio that may have a limited amount of amplifier power. If you qualify for the category just described, your shopping experience is done. Nonetheless, most people decide to move up a notch and go with separates.
Currently the most common size for separates is a 6.5-inch mid woofer and tweeter combination. A passive crossover allows the speakers to play specific information. For example, the midrange does not play the tweeter sounds, and the tweeter does not play the midrange sounds. Most component sets can be powered by the factory radio power, but an upgraded amplifier is usually recommended for the best results. Companies such as Focal have moved towards OEM integration keeping high-end sound quality in line with a simple "swap out" as described earlier. In 2013, Focal expanded its Integration line. "Customers like these OEM drop-in products when custom work is not an option in vehicles such as leased, or company owned," says Duane Pilgrim General Sales Manager of Focal America.
Moving on to the big boy category we will take a look at multiple speakers and better sound quality. A good analogy to describe a high end speaker is to think about how BMW offers the 1 Series that is very affordable at $30,000, but then BMW offers a 7 series for more than $100,000. Brands such as Focal, Hybrid Audio, JL Audio, Hertz, MB Quart and others offer more expensive products within their lineups similar to the BMW vehicle analogy. These high-end drivers (speakers) usually have higher power ratings, can tolerate more heat, and offer better warranties when installed by Factory Authorized Retailers. Regardless of your choice(s) listed above, most will sound better than your current vehicles factory OEM speakers.
Conclusion
Keeping things in perspective, you can consider a few factors in deciding your personal speaker upgrade. Do I want to replace an OEM driver with a direct fit replacement such as a 6x9 in a Toyota or 5x7 for a Ford? Maybe your vehicle has that separate midrange and tweeter installed from the factory, so you may want a "direct fit upgrade kit" like a six-inch component set. Taking things to the extreme you can opt to do a custom installation with oversized drivers and/or add additional speakers! Consider your budget, shop wisely, pick a good retailer and you will have great results.
Happy driving and stay tuned…