Designed as the successor to the best-selling iSimple GateWay, the Connect offers all the premium features of the standard GateWay kit, as well as the ability to connect devices via USB or Bluetooth. The Connect is currently available for select GM (ISGM651) and Toyota (ISTY651) vehicles.

MSRP: $229.95 (USD)

Visit www.isimplesolutions.com for more information.
---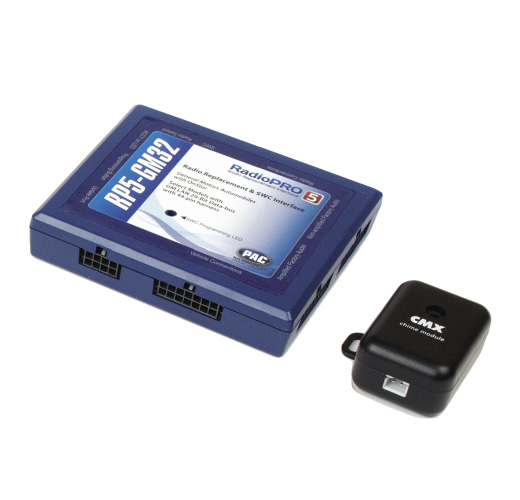 PAC Audio Radio Control Interface
The latest addition to the RadioPro line – the RP5-GM32 – combines PAC Audio's most popular and innovative steering wheel control interfaces and radio replacement modules into a single unit that facilitates full functionality of an upgraded aftermarket radio. The RP5-GM32 also retains important safety and convenience features such as OnStar, steering wheel controls and factory amplified audio systems (including Bose).
MSRP: $229.95 (USD)
Visit www.pac-audio.com for more information.
---
Phoenix Gold ACX600.5 Amplifier

A 2013 Best of CES Innovations Award winner, the ACX600.5 is a one-of-a-kind, app-powered, Bluetooth-equipped "App Control Amp." Put simply, the ACX600.5 amplifier is the first mobile audio amplifier to have its controls and status fully adjustable and viewable by an iOS or Android app. This provides the user with the ability to intuitively manipulate the amp's crossover frequencies, bass boost, gain levels and more from virtually any smartphone or tablet.

MSRP: Not yet released.

Visit www.phoenixgold.com for more information.
---
AudioControl LCQ-1
The AudioControl LCQ-1 is a powerful six-channel signal processor that works as a gateway between factory-installed head units and aftermarket amplifiers. The LCQ-1 can easily "tune" their audio systems with an ideal combination of discrete equalization controls and AudioControl's OEM integration circuitry. The LCQ-1 maximizes factory installed audio systems to bring the best out of your car audio system.
MSRP: $299 (USD)
Visit www.audiocontrol.com for more information.
---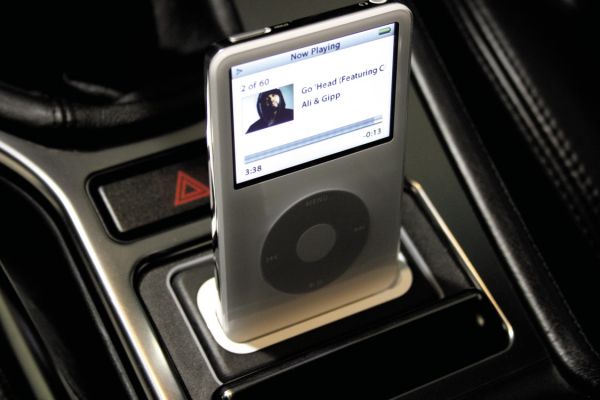 Bavarian Soundwerks Spec.Dock iPod / iPhone Ashtray Dock
Bavarian Soundwerks offers a host of iPod/iPhone, Bluetooth, USB and Multimedia Integration Kits for BMWs. The Spec.Dock converts your ashtray into a useable docking station so your iPhone remains firmly seated, visible, and accessible while on the road. It also provides charging and direct connectivity to your entertainment system with iPhone 5 compatibility. It even retains the use of your existing ashtray cover to hide it when not in use!
MSRP: $159.99 (USD)

Visit www.bavsound.com for more information.
---
Cerwin-Vega Output Converter and Driver
The new IOEMHL line output converter and driver is designed to accept the high level output of any OEM source unit or amplifier and provide a high-performance RCA level output signal. It also boosts mediocre RCA signals to be cleaner and more powerful. Finished in black powder-coat with a CNC-machined, brushed-aluminum cover plate and heavy-duty, nickel-plated RCA outputs, the IOEMHL is anything but a standard build.
MSRP: $59.99 (USD)
Visit www.cerwinvegamobile.com for more information.
---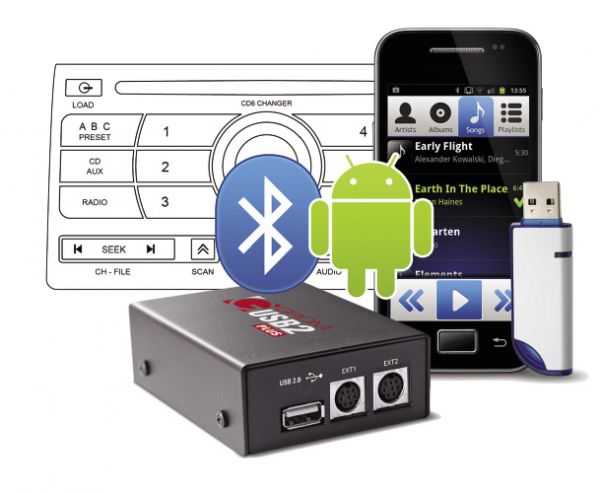 GROM Audio USB2P Kit
The USB2P allows users to connect their Android, iPhone and USB flash drive directly into your existing car audio system for complete media control. It supports MP3, WMA, iTunes (AAC), FLAC and WAV file formats to deliver CD-quality sound, while adding control of your device through your existing steering wheel and head unit functions. With Bluetooth-enabled devices, listen to your music or talk hands-free for the ultimate in convenience and connectability.
Visit www.gromaudio.com for more information.
---

iDatalink Maestro RR Universal Car Radio Replacement Interface
New for 2013, the iDatalink Maestro RR interface retains complete Ford SYNC and GM OnStar hands-free and steering wheel controls with compatible Kenwood DNX receivers. In addition, the Maestro RR unlocks additional Kenwood display functionalities with select vehicles, such as DTC error code and tire pressure information, touch-screen climate controls as well as performance gauges.
MSRP: $189 (CAD)
Visit www.idatalink.com for more information.
---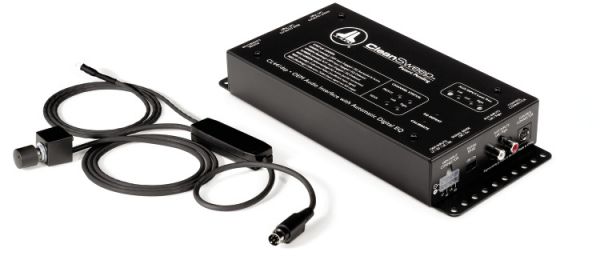 CleanSweep CL441dsp Audio Interface
The CL441dsp digital signal processor brings high quality sound to your aftermarket amplifier and speaker system without changing the interior aesthetic or your factory-installed head unit. With Automatic Digital EQ, four-channel and left/right auxiliary inputs and four-channel outputs, the CL441dsp automatically analyzes the entire frequency spectrum and applies 30 bands of powerful equalization to each channel for the cleanest, flattest audio signal possible. Gone are the days of replacing your head unit to obtain optimal sound quality!

MSRP: $349.95 (USD)

Visit www.jlaudio.com or www.gemsen.com for more information.
---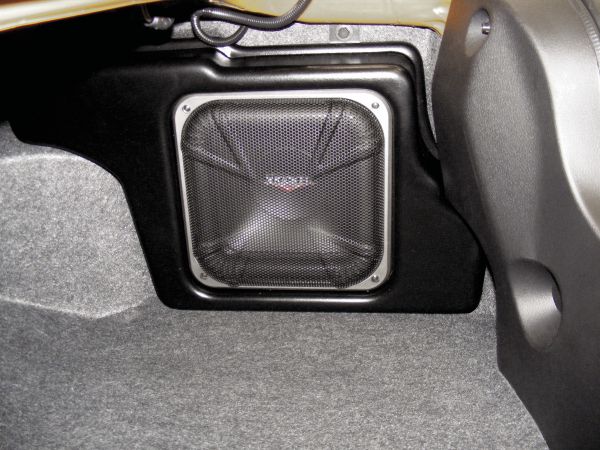 KICKER SoundGate Factory System Upgrades
KICKER high-performance audio upgrades are designed to cosmetically integrate into Chevy, Ford (shown), GMC, Jeep and Dodge vehicles. Consisting of a 10-inch subwoofer, made-to-fit enclosure and a low-draw, integrated 200-watt amplifier for powerful bass and clean sound, you get intense performance with minor mods and maximum cargo space. Also available with a multi-channel DSP amp option to enhance your existing factory speakers.
MSRP: $1,249.95 (with DSP option) (USD)
---
Massive Audio BiT Series Amplifiers

New for 2013, Massive Audio introduces three new Nano BiT amps, featuring class-D outputs, turn-on sensors and high-level speaker inputs for OEM integration and high-power output from a small package. The Bx2 measures just 1.6" H x 5" W x 6.3" L but packs a hefty 120 W RMS (x2) @ 4 ohms and outputs 480 W max! The Bx4 doubles the work load with 120 W RMS (x4) @ 4 ohms and matches the size of the 1600 W Mono B2 for a great stackable system at a fraction of the size!

MSRP: $349.95 to $449.95 (USD)
Visit www.massiveaudio.com for more information.
---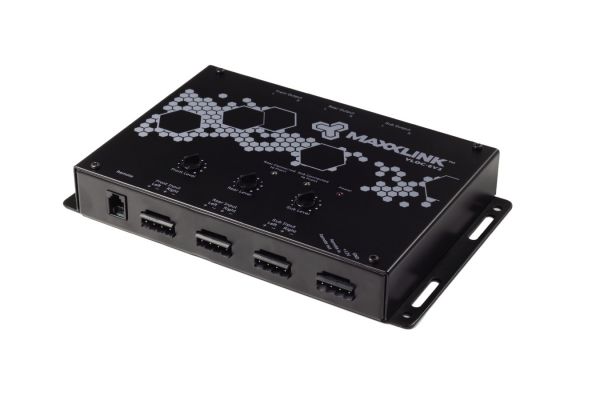 MAXXLINK VLOC-6V3 Output Converter
The VLOC-6V3 is a six-channel line-output converter and line driver. Designed to handle almost unlimited voltage input, it easily integrates aftermarket amplifiers and signal processors into the most complex OEM systems. The VLOC-6V3 features turn on sensing along with summing and blending to allow full control of the full range signal while eliminating turn on/off thump. Once installed, the VLOC-6V3 unit allows full-functionality of your existing system.
MSRP: $150 (USD)
Visit maxxlinkaudio.com for more information.
---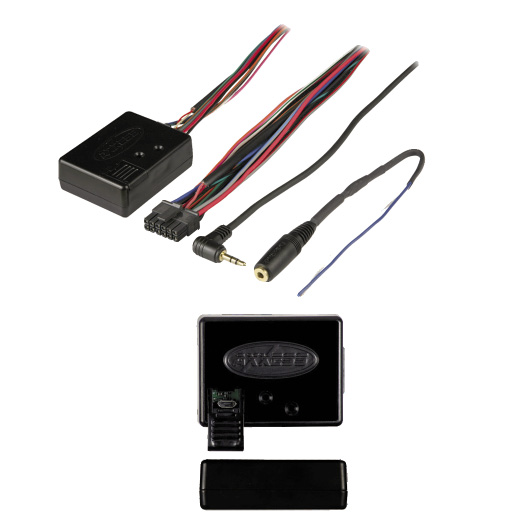 Axxess ASWC-1 Interface
If you want an interface that automatically connects to your existing audio system and adds fully-functional steering wheel control, look no further than the ASWC-1. It automatically identifies the vehicle and stereo to preset the controls and works with top radio manufacturers like Pioneer, JVC, Kenwood, Alpine, Eclipse, Sony and more, for enhanced control and the convenience of quick installation.
MSRP: Please contact 1-800-221-0932
Visit www.axxessinterface.com for more information.
---
mObridge M1000-M-DA2 MOST Advanced Analog and Digital Pre-Amp

The M1000-M-DA2 gives pure, phase-coherent, flat frequency response for vehicles equipped with MOST Fibre Optic networks. With eight channels of output, the powerful 400MHz Blackfin DSP and Burr-Brown D/A Converter ensures studio-quality sound while maintaining factory functionality for Bluetooth voice and navigation control. The DA2 also features optical Toslink connection for external signal processors. MOST networks are found in vehicles like Porsche, BMW, Mercedes Benz, Land Rover and Mini, with many more to come.

Visit www.mobridge.us or www.clarion.com (Canada) for more information.
---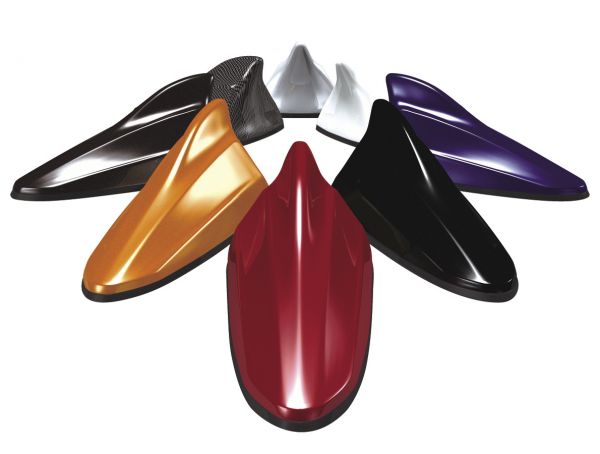 Beat Sonic Shark Fin Antenna

The Beat Sonic FDA43 Functional Shark Fin Antenna is designed specifically for the 2013 Scion FR-S. Pre-painted and color matched to OEM colors, it provides exact fitment to match the contours of the FR-S. It requires no modification and is easily reversible for quick installation and removal and retains all OEM functionality. Also available for Subaru, Toyota, other Scion models and universal applications. Available at Options Auto Salon.
MSRP: $115 (USD)

Visit www.optionsauto.com for more information.
---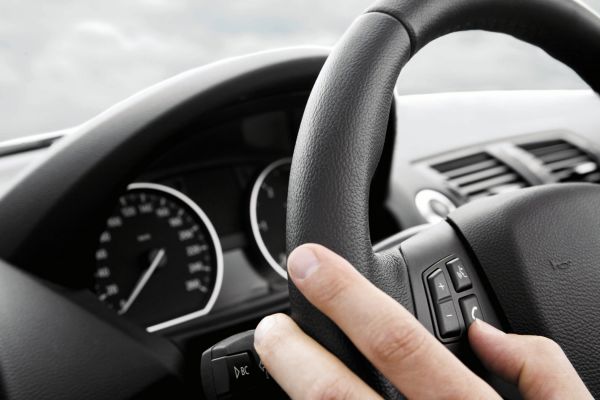 Parrot UNIKA Steering Wheel Interface

The Parrot UNIKA interface connects your steering wheel controls to any existing Parrot MKi hands-free system, putting the features of your hands-free system within reach. The UNIKA is completely invisible inside the vehicle and compatible with all steering wheel controls.

MSRP: $99.99 (USD)

Visit www.parrot.com for more information.
---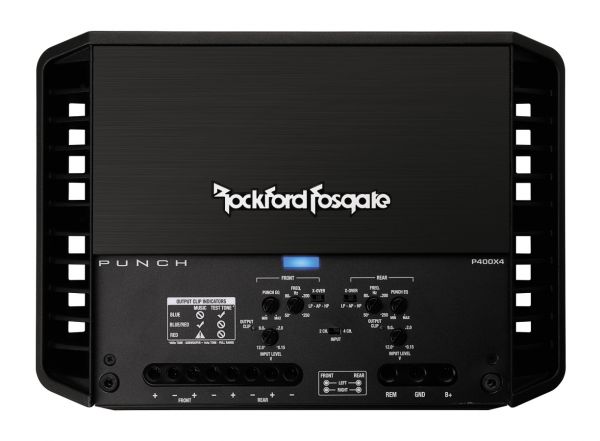 Rockford PUNCH P400X4 Amplifier
Rockford's PUNCH P400X4 can seamlessly integrate with your factory stereo system. It accepts signal from a speaker level source and using Rockford's new C.L.E.A.N. technology, the amp can quickly be adjusted for maximum signal input and power output. The P400X4's integrated crossovers and Punch EQ allow you to customize the sound down to the finest detail.
MSRP: $349.99 (USD)
Visit http://www.rockfordfosgate.com for more information.
---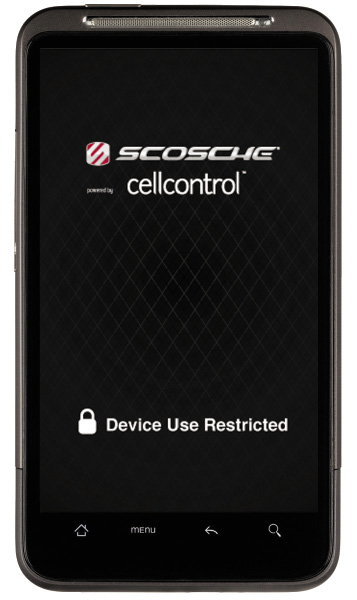 Scosche cellCONTROL
Cell phone usage is one of the biggest safety hazards while driving. Scosche's new cellCONTROL automatically disables the distracting texting and emailing functions of a smartphone by automatically connecting to a user's phone via Bluetooth when the car is in motion. It is completely tamper proof and will automatically alert the system administrator with any removal or misuse, but still allows existing wireless music capabilities.
MSRP: $129.95 (USD)
Visit www.scosche.com for more information.
---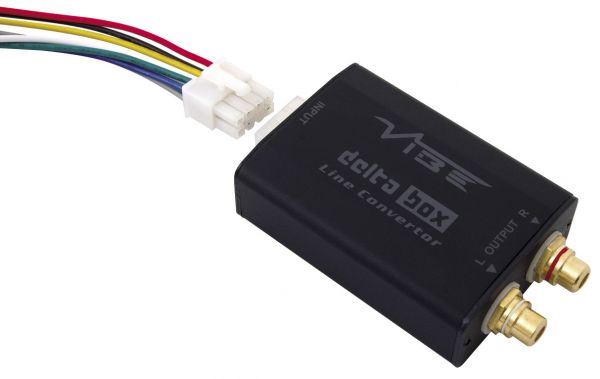 VIBE DeltaBox Line Convertor
The Delta Box Line Convertor provides the perfect solution for integrating your aftermarket amplifier with your factory-fit OEM head unit. Not only does it derive a low-level RCA output for your amplifier from the speaker outputs of the headunit, but thanks to VIBE AUTOSENSE technology, the line converter provides a remote turn-on for your amplifier without adding a separate switch or locating an ignition-switched 12-Volt supply in the vehicle.
MSRP: $32 (USD)
Visit www.vibecaraudio.com for more information.
---
Wirez Line Driver and Level Converter

The Wirez LCDSS10-2 is both a line driver and line level converter. In Line Driver mode, it can produce up to 10 VRMS on the RCA outputs and is great for inexpensive source units and OEM systems. In Level Converter mode, it accepts up to 100 W perchannel from the factory head unit or amp. It also features a Ground Level Detection remote turn-on output so it won't turn on when the car doors are closed like lesser, inexpensive units.

MSRP: N/A

Visit www.gotwirez.com for more information.