Cadence Acoustics, LTD
ZRS Smart Tech Amplifier
The introduction of the ZRS Smart Tech amplifiers signifies Cadence Acoustics first step towards development of a complete line of amplifiers, speakers and woofers dedicated to the specialist retailer. These unique amplifiers feature and onboard diagnostic computer that monitors input and output voltages, amplifier temperature, channel distortion and clipping and short circuits then displays conditions on the on-board LCD screen on the top of the amplifier. The Smart Tech amplifiers are comprised of seven different models; (1) 4-channel (D100.4), (2) 2-channel (D250.2 & D350.2) and (3) monoblocks (D1600M, D1800M and D2500
For more visit www.cadencesound.com
---
PowerBass
Xtreme XL-124D
The PowerBass Xtreme XL-124D is a 12-inch dual 4-ohm voice coil subwoofer. A unique polycarbonate and glass fiber "turbine style" frame are not the only thing that sets this subwoofer apart from the rest. All Powerbass XL Series woofers feature non-pressed pulp paper cones, dual stacked high energy magnets, vented BASV voice coil formers, and chrome input push terminal connection. Power handling is rated at 400 watts RMS.
For more visit www.powerbassusa.com
---
Earthquake Sound
TD5X: The Fully Digital 5 Channel Amplifier
One Install Does It All: For the past year and half, earthquake engineers have been working on providing consumers with the best 5-channel amplifier. Finally, the TD5X was conceived. TD5X's 3000 watts of max power is more than anyone will ever need in such an install. TD5X has 4 channels for your front and rear sound quality imaging and with over 100 WRMS per channel, it is more than enough for any coaxial, 6x9 or components speakers. On top of that, channel 5, the subwoofer channel, outputs over 400 WRMS thus driving your subs to deliver the best bass you can dream of.
For more visit www.earthquakesound.com
---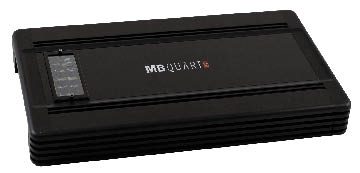 MB Quart
Q-Series Amplifiers
MB Quart's finest amplifiers offer a rich design and world-class quality. These amplifiers are extremely efficient and produce high-quality sound that others can only dream about. Our engineers have introduced "Q Control" which is a collection of advanced features only found in this new series of Q amplifiers. Multi-Colored Clipping Indicators, Frequency Multipliers and selectable Filter Slopes provide Sound Quality enthusiasts useful tools for getting crystal clear power and distortion free musical reproduction from their audio systems. These amps feature RMS power and are CEA compliant, top mount controls, double-sided PCB design, and variable Low/High Pass, and a full feature crossover design with 6 and 12dB filter slope.
For more visit www.mbquart.com
---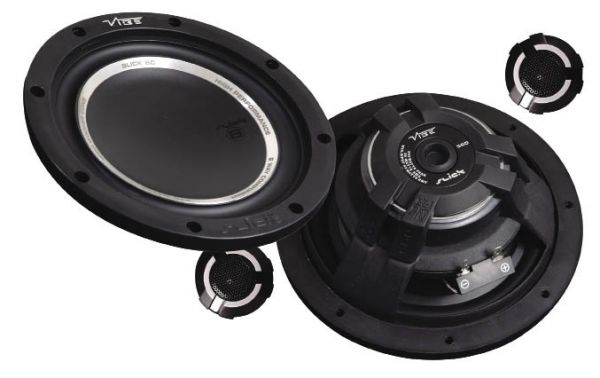 VIBE Audio
Slick Component Speakers
The Slick Component Speaker range may be VIBE Audio's entry level product but it does not compromise on style or quality. Featuring
a unique matt black rubberized look and great audio performance from the lightweight IMPP cone, the SLICK Component speakers provide exceptional quality at an affordable price.
For more visit www.vibecaraudio.com or www.metraonline.com
---
Xstatic
Model 3000
The new 3000 is a substantial upgrade from the original model. Amp hours have been increased to 90 from 80 with the new 3000. Pulse power was also increased about 15%. The new terminal design will allow several leads to be attached. Also, heavy duty handles were added to make it easier for installers to handle the 65 pound Model 3000. The Model 3000 packs a lot of juice but will still fit easily under the hood of most vehicles.
For more visit www.batcap.net