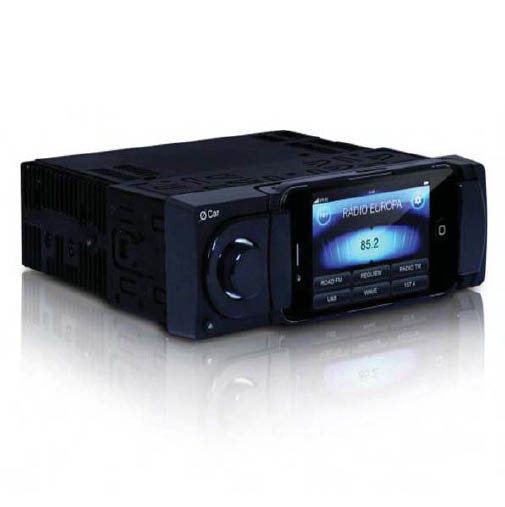 Oxygen Audio
O CAR
The O CAR by Oxygen Audio is the only car stereo specifically designed and manufactured for full-integration with the iPhone.  The O CAR offers the user control all car stereo functions (volume up/down, channel tuning, band selection, etc.) using the touch screen of the iPhone. Additionally, a unique docking attachment and other patented technologies in the O CAR allows horizontal and vertical screen access and viewing so that all iPhone apps (GPS, Internet radio, caller ID and more) may be used quickly and easily while on the go. The O CAR features a built-in RDS-enabled AM/FM tuner, Bluetooth connectivity and a 4-channel, 55-watt amp that links to a vehicle's factory or aftermarket speakers for outstanding digital quality sound and bass response. O CAR is exclusively distributed in the US by AAMP of America.
For more visit www.oxygenaudio.com
---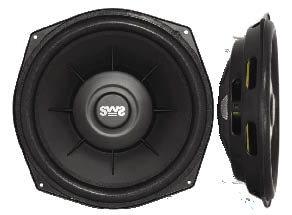 Earthquake Sound
High Perfomance Subwoofers
Our most popular size is the SWS-8 due to the fact that it is designed to replace the BMW factory speakers that are located under the front seats with no modification required. Simply remove the seats and replace the factory woofers with the exact-fitting SWS-8 woofers to improve the sound quality of your mobile audio.
For more visit www.earthquakesound.com
---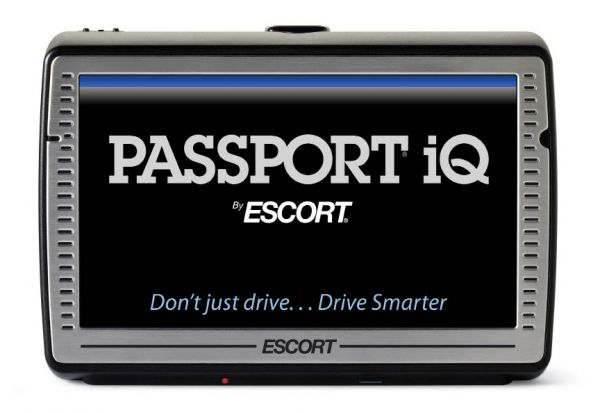 Escort Inc
Passport iQ
The world's first and only automobile accessory that integrates: state-of-the-art radar/laser detection, speed camera and speed limit information, 3D GPS navigation, and more, to protect you from unwanted tickets and guide you safely to your destination. Multiple screens track and display up to four different radar signals. You can also manage alerts and mark speed traps or safety camera locations for future reference. Manage alerts and mark speed traps or safety camera locations for future reference. Map view will also provide speed trap and camera icons directly on the map. Radar and laser alerts are shown in the lower left corner with a corresponding bar graph.
For more visit www.escortradar.com/iq
---
4XS Power
High Frequency Chargers for 12V, 14V and 16V
XS Power now has excellent chargers available that compliment their line and also work with Optima, Odyssey, and other AGM batteries on the market with their new line of high frequency battery chargers for 12V, 14V and 16V AGM batteries. The use of high Frequency (HF) charging technology provides a faster charge than conventional chargers, while also offering improved sulfation protection. XS Power has released 3 models, part numbers HF1215 (for 12V AGM batteries), HF1415 (for 14V), and HF1615 (for 16V). All these models feature their Intellicharger smart-charge technology, providing safe, reliable and rapid charging with built-in microprocessor monitoring.
For more visit www.4xspower.com
---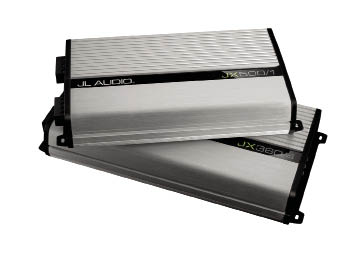 JL AUDIO
JX Amplifiers
JL Audio has unveiled a new series of mobile audio amplifiers, dubbed "JX", aimed at entry-level customers seeking high quality audio.
Become a fan of JL Audio on Facebook or follow JL Audio on Twitter
---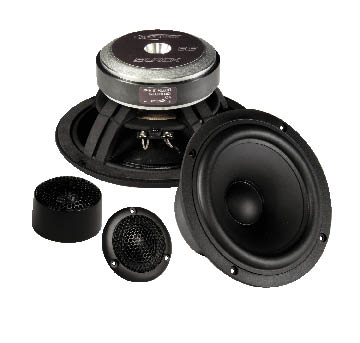 Arc Audio
Black Series
The Black Series will be available in 2 way and 3-way component systems along with raw driver offerings in 4", 5" and 6" speakers with small and large format pro audio style tweeters giving al level of installers and installations a plethora of choices to customize the sound and overall performance of their system.
For more visit www.arcaudio.com