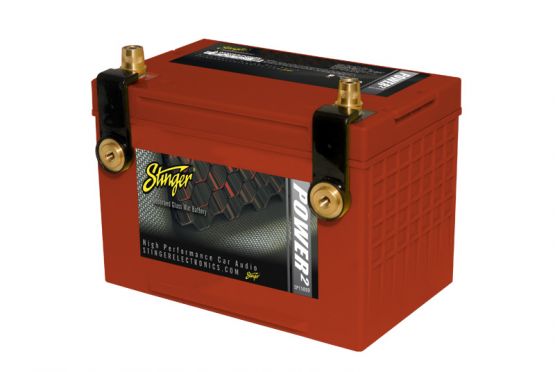 Stinger SPP1500D
The engineering guys at Stinger® have really outdone themselves…
Introducing the SPP1500D, the newest addition to the Stinger Power2 Series of high-performance mobile audio batteries. With an impressive 1500-amps, 65 amp hours, and a 3-year full-replacement warranty, the SPP1500D everything you could possibly want, need or ask for in a car audio battery.
But, don't take our word for it. Let the SPP1500D's stats speak for themselves:
Supports 2400+ watt systems
1500 cranking amps at 80°F, 825 cranking amps at 0°F
Ultra-fast power delivery for stronger and louder bass
Reserve capacity: 135 minutes
Short circuit current: 3100 amps
Top and/or side post termination
Mountable in any position but inverted
Sealed AGM style construction
Shipped fully charged – just install and go!
For more information, visit us at www.stingerelectronics.com.