Written by PAS Staff
Page 3 of 4
MD SOUND
MD-3.5T
MD Sound, a 7 Elephants brand electrifies the mobile video market with the release of its New MD-3.5T color LCD multimedia head unit. The MD-DVD3.5T is a full featured single DIN DVD player with tuner and flip-down panel. It is NTSC/PAL compatible with screen angle and position memory. Designed for suitable and enjoyable mobile amusement, it's audio and DVD capacity is complete including DVD/DVD-R/MP3/MP4/VCD/CD/CD-R/CD-RW delivering absolute convenience and functionality. It has AM/FM/MPX stereo with 30 preset stations, USB 2.0 and SD card input. For the truly advanced consumers, it offers DVD/VCD/CD changer control interface, subwoofer output and a card size full function remote control. Sound amplification is tuned up to 200 Watts (50 w x 4) plus 2V preamp outputs (2 pairs of RCA) and a rear monitor video output provides handy connectivity and system backing.
---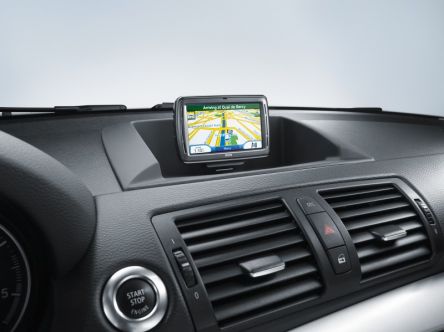 BMW
Portable Navigation – nüvi 765
Achieving the perfect combination of cutting-edge functionality and stylish design has always been a BMW strength. Traveling in a BMW has always been an experience to savor. Now, thanks to the portable BMW navigation system for the BMW 1 Series, BMW 3 Series, BMW X3 and BMW Z4, you can enjoy every journey just as much – even when you're not in a BMW. This unit features a 4.3-inch touch screen, bluetooth hands-free integration, 3D road mapping, lane guidance with junction view and offers full vehicle integration with BMW specific mounting brackets to eliminate the need for a suction cup.
For more visit your local BMW retailer.
---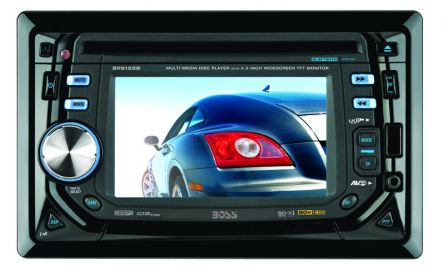 BOSS Audio Systems
BV9155B
BOSS Audio Systems new BV9155B is a unique true double DIN aftermarket replacement in-dash multimedia model featuring a 4.5-inch widescreen touchscreen TFT monitor. This is just one of 39 multimedia models available from Boss Audio. The BV9155B offers built-in bluetooth for hands free cell phone operation. There is a front panel USB and 3.5mm Aux input. There is a SD memory card port behind the detachable front panel. This unit plays DVD, CD, WMA, MP4, MP3, VCD, CDR, CDRW and SDVD. There are 30 AM/FM presets with switchable USA/European radio frequencies. Subwoofer output, dual (front & rear) RCA outputs and rear camera input are part of this great unit that has 4 x 80 Watts of power and a wireless remote.

www.bossaudio.com
---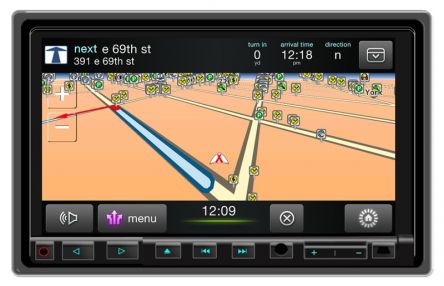 Fantom
Mobile Navigation Units
In an era when technology is moving so fast that your car can't keep up, Fantom is here to do the job for you. Run by a team dedicated to innovation with over 15 years of experience in electronics and custom car design, Fantom can equip your car with a Bluetooth and Wi-Fi ready, 7-inch In-Dash Unit complete with a Voice-Controlled GPS Navigation System, IPOD support, Back-Up Camera view, Dual Zone Media Player, 3G Web Browsing, and the list goes on. Fantom will be the premier custom shop for advanced in-car electronics, infotainment, and safety.

www.myfantom.com
Read on for More Products