Page 3 of 7
---

Hifonics Zeus ZXi6.5C
The Zeus 6.5-inch speaker from Hifonics is a powerful mixture of first-class sound quality and ultimate flexibility with multi-mount component tweeters. Plus, the low-profile MaxxFit speaker design offers a cure to limited speaker depth that is commonly found in many OEM applications. The center of the ceramic titanium composite cone is enhanced by a lightweight, yet rigid bass driver to provide an extremely smooth response. Coupled with a 12mm neodymium silk dome tweeter is the 360° radial air-cooled motor structure and magnet assembly. Together these deliver an even response up to 25,000 Hz for the most extreme power with the most extreme sound. A rich blue glow of the logo illuminates from the dust cap. www.maxxsonics.com
---
Boston Acoustics SR60 high performance component speaker features a 6.5-inch woofer with TwinStage heatsink and a Type-S1 1-inch Kortec tweeter. Leading the component drop-in category, Boston SR speakers utilize many key features from the acclaimed Boston Pro speakers to give them plenty of pure, natural performance all with minimal distortion and maximum bass. With features like VariMount Adapter Rings, quick-fit tweeter mounting cups and separable/dockable crossovers, SR speakers are designed specifically for easy installation into a variety of factory locations. www.bostonacoustics.com
---

Polk Audio MM651
Introducing the MM651 6.5-inch coaxial speaker from Polk Audio! One of several new models in the Mobile Monitor Series, this incredible speaker is designed to perform with its space age materials, awesome looks and spectacular sound. MM651 uses advanced materials such as Neodymium magnets, woven glass cones and carbon composite baskets- normally found on expensive exotic speakers. This design means MM651 is slimmer and will fit into additional applications and a swivel mounted tweeter allows precise aiming of the sound. MM651 is marine certified and can be used on boats and watercraft as well.
---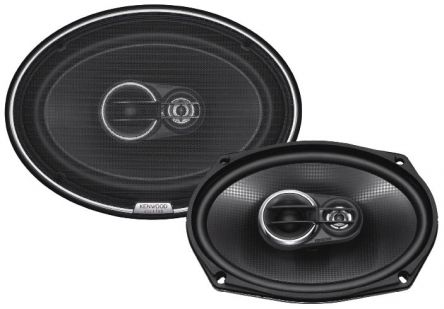 Kenwood Excelon Coaxial Speakers
The Kenwood Excelon series of coaxial speakers feature two or three-way speaker designs using carbon-polypropylene with fiber texture cones. The surface irregularities help to diffuse sectional vibration while increasing internal loss to ensure smoother peaks and dips as well as a flatter frequency response. What's more, the simple and clean design helps to heighten the overall appearance of the speakers. Also features soft dome tweeter design for smoother, detailed music playback accuracy. Speakers are available in several sizes and come with a two-year standard warranty.
USA - www.kenwoodusa.com
CAN - www.kenwood.ca
Read on for More Products