Page 4 of 10
Memphis Car Audio Power Reference
Want more bang for your buck? Power Reference subs from Memphis Car Audio offer power and features not found on other subwoofers in this price range. The Titanic, high-strength super-wide roll surround, the tough rubber top gasket, and the 2-inch black anodized aluminum vented voice coil former are all top quality. Even more powerful is the warranty included when installed by authorized dealers. Boomy, bassy, and ballsy – Memphis PR subs are great in either vented or sealed enclosures. This is a subwoofer that could tempt us all out to stimulate the economy without breaking the bank. For more visit www.memphiscaraduio.com
---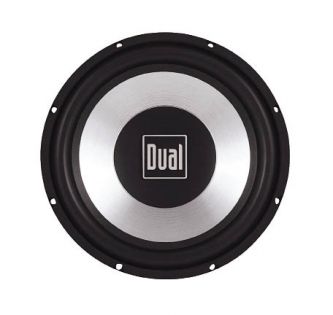 DUAL SD12 

Dual's SD12 12-inch subwoofer offers excellent power handling, high efficiency, and killer bass — all with a high-end appearance which sets it apart from the crowd. The Dual SD12 features an injection-molded polypropylene cone with a heavy-duty foam surround that promotes deep excursion. The cone's brushed chrome finish creates a remarkably clean look, while adding strength and durability. A heavy-gauge stamped steel frame provides rigidity and reduces unwanted resonance. Power handling is rated at 175 watts RMS/500 watts peak, thanks to a 2-inch 4 layer voice coil wound on a high temperature Kapton former and a vented backplate. This versatile sub delivers big bass from virtually any sealed, ported, or bandpass enclosure. For more visit www.dualav.com
---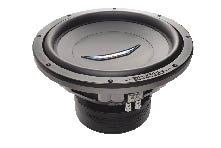 Image Dynamics IDQv3
The all-new IDQv3 subwoofers redefine performance for small enclosure subwoofers. Articulate and detailed with proper tonal accuracy even at extreme volume levels. The IDQv3 provides the incredible dynamic impact necessary while attaining extreme low frequency extension from the smallest of enclosure sizes. The IDQv3's feature a high roll parabolic surround to maintain cone surface area during long excursion, an ultra rigid mica reinforced polypropylene cone, and a fiberglass composite non-resonant basket that is light weight yet rigid. The moving assembly including the cone, surround, and voice coil were engineered to keep mass to a minimum so that a high compliance suspension could be used. Another incredible feature of the IDQv3 is the removable core assembly that allows the consumer or retailer to custom match the basket color to their installation. The IDQv3's are available in 10 and 12-inch with either a dual 2 ohm or dual 4 ohm voice coil configuration. For more visit www.imagedynamicsusa.com or call (866) 933-1414 .
---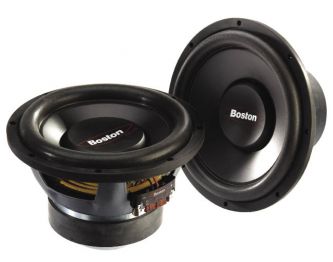 Boston Acoustics G3 Subwoofer
Designed to excel in a variety of applications, Boston Acoustics' G3 subwoofers feature great sensitivity allowing them to play loud and deep even with moderate power amplifiers. G3 subs utilize Boston's patented RadialVent cooling, Sureset impedance selection / fuse protection, and a robust 2.5-inch voice coil to offer exceptional power handling and reliability compared to conventional designs. Extremely versatile, G3 subs work well in small sealed or ported enclosures to deliver great sound quality and output. Providing the reliability of SPS (Soft Part System) at an unprecedented price point, the G3 subs offer the superior performance and flexibility that have made Boston famous. For more visit www.bostonacoustics.com or call (978) 538-5000.
For More Products Read On