Page 8 of 8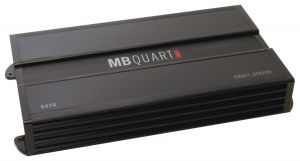 MB Quart
ONYX ONX1.2000D
mbquart.com

High-end and MB Quart have been synonymous for 50 years. High-end system designs need big power without sacrificing sound quality and the ONX1.2000D amplifier is designed with high-efficiency digital class D technology that meets CEA-2006 standards. This translates to 2,000 musical watts of tight, fast bass in any system for any style of music. The amplifier boasts an illuminated red MB Quart logo to appeal to show-offs. MSRP is $559.99.

RE Audio
XTX 1500.1 Mini "D" Class Monoblock
reaudio.com

In keeping with US Amps' (parent company of RE Audio) 25-year tradition of building amplifiers that consistently set a new reference standard in amplifier design, the XTX 1500.1 offers half the size for the equivalent power of past designs as well as greater dampening factor and improved efficiency. Despite its tiny 7.9- x 7.5- x 2- inch footprint, RE Audio Engineers were able to produce an impressive 500 Wrms into one ohm and offer features like variable subsonic filter, bass boost circuitry and low pass crossover. In addition, the XTX 1500.1 is master/slaveable and comes with a remote bass control knob.

PowerBass
XAX Series Mini
powerbassusa.com

All-new for 2012, the second-generation XAX Series mini amplifier has five output channels with three separate inputs, including a discrete subwoofer input. Designed to run an entire system, this amplifier is rated at 160 Wrms x 4 into two ohms full range and 320 W for the subwoofer channel into two ohms, which translates to 1,920 watts of peak music power from one small chassis measuring just 12 x 7 x 2 inches. A wired remote level controller is included for the subwoofer channel.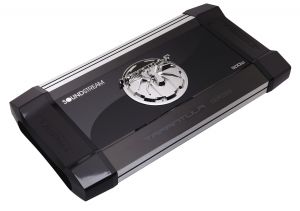 Soundstream
Tarantula Nano Class D
soundstream.com

During a time when small is "in," smaller, lighter, more economical vehicles become more and more desirable. But, that doesn't mean you have to sacrifice big power for your system. The new Tarantula Nano Class D amplifiers by Soundstream pack huge amounts of power into small chassis' thanks to efficient full-range class D topology and SMT technology. Complemented by every possible preamp adjustment, the Nano amplifiers leave nothing to be desired.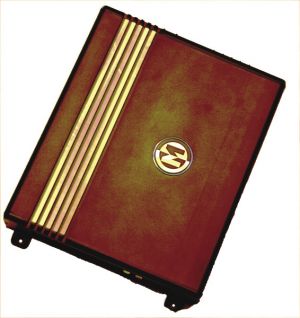 Memphis Car Audio
SRX Street Reference
memphiscaraudio.com

Memphis Car Audio's Street Reference (SRX) amplifiers are available in four models ranging in output from 50 W x 2, 50 W x 4, 250 W x 1 and 500 W x 1. Notable features include an all-new black anodized heatsink with illuminated badge, selectable bass boost on all models, remote gain control on both mono amps as well as a variable subsonic filter on mono amps.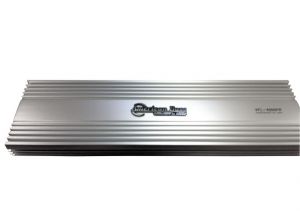 American Bass
VFL-4000 Amplifier
americanbassusa.com

American Bass is proud to introduce the world's biggest two-channel fullrange amplifier. The VFL-4000 produces 3,000 Wrms at one-ohm stereo. Designed for big car audio systems with mid-range and pro-style speakers. Specifications: 500 Wrms at four ohms; 900 Wrms x 2 at two ohms; 1,500 Wrms x 2 at one ohm; 3,000 Wrms x 1 at one ohm; 20 Hz – 20 kHz frequency response; 24 dB/Oct crossover slope; high and low pass crossovers, Burr-Brown op amp and high-grade JRC op amp and more.