Page 3 of 8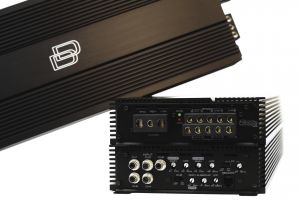 DD Audio
SS5
ddaudio.com

The new SS5 amplifier is the perfect one-amp solution to a clean and powerful high performance car audio system. Capable of driving a real DD system small enough for a hidden installation, the new SS5 builds on the discrete full range class D technology that debuted in the SS two- and four-channel amps. This five-channel amp delivers 125 W x 4 (at four ohms), 200 W x 4 (at two ohms) + 850 at one ohm and can deliver over 2,000 watts of dynamic power on demand. High-end sound quality, low battery drain and mind-blowing power in an impossibly small SS chassis that fi ts in the palm of a rather large hand.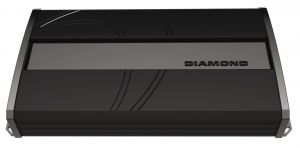 Diamond Audio
Tour Series
diamondaudio.com

Diamond's new Tour series amplifiers includes the two-channel TX3002, four-channel TX6004 and TX3004 and three single-channel models, which include RTMS (Recovering Thermal Management System) power-stabilizing technology, the TX10001, TX6001 and TX4001, respectively. Boasting audiophilegrade components and mil-spec multilayer circuit boards for exceptionally clean signal and massive power, Tour amplifiers utilize class GH high-efficiency SQ design with continuously variable 24 dB/octave crossover and infrasonic filter for greater control; and, superior class AB topology for unrivalled sound quality amplification with continuously variable 12 dB/octave high and low pass filters.

JL Audio
Slash v3: Back in Black
jlaudio.com
gemsen.com
The latest edition of JL Audio's legendary Slash series, Slash v3 monoblock amplifiers feature an all-new look and patented class D output circuitry enhanced to deliver 20 percent more power versus the previous generation. On-board signal processing includes a parametric EQ and highly-advanced crossover controls. The companion fourchannel 300/4v3 amplifier offers 75 W x 4 from JL Audio's patented Absolute Symmetry class A/B output. All models feature R.I.P.S. (Regulated Intelligent Power Supply) technology to maintain consistent power over a wide range of load impedances and supply voltages as well as advanced rollback thermal protection.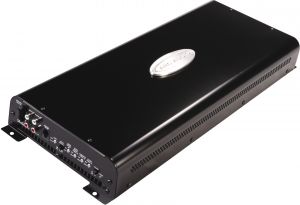 ARC Audio
KS2500.1
arcaudio.com

ARC Audio's new KS2500.1 amplifier is designed for the true power and bass fanatic. Designed by Robert Zeff , the KS2500.1 is latest addition to ARC Audio's KS line of amplifiers. Capable of over 2,500 watts, this class G/H amplifier is designed specifically for high-power, multiple subwoofer applications with efficiency and performance that won't break your wallet or your vehicle's charging system.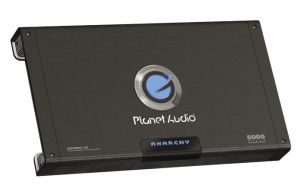 Planet Audio
Anarchy Series
planetaudiousa.com

Anarchy is "the absence or denial of any authority or established order." On Planet Audio, it's a state of lawlessness created by a utopian society of individuals who live for clear and loud sound. The Anarchy Series of class D and Mosfet monoblock amplifiers are designed for the mobile anarchist in all of us. If you live for clear and loud, these are for you.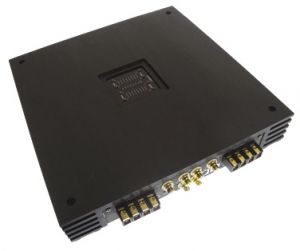 Brax
NOX4BDSP
braxhifi.com

The NOX4BDSP amplifier from Brax features the latest in technical knowledge while maintaining the acoustic performance of a reference class amplifier. Hand-made in Germany, this four-channel amplifier provides a wide range of adjustment via an integrated 56-bit DSP processor that can independently configure the four channels and/or the two line outputs.