Page 4 of 7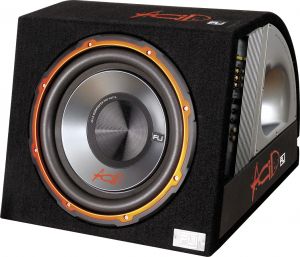 FLI Audio
ACID
fliaudio.com

FLI ACID is a new breed of car audio packed with attitude and outstanding performance. Above their striking aesthetic and exceptional value, FLI ACID subwoofers don't hold back on power. Ten inch models are capable of 800 Wmax and the 12 hits 1,000 Wmax. The subs are available as part of an active bass enclosure package with an integrated amplifier and secret channel to hide all wiring for a clean installation and compact one-box solution. FLI Audio is distributed in the U.S. by Metra Electronics.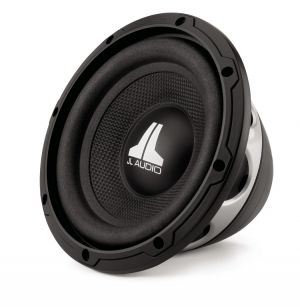 JL Audio
WX Series 8WXv2
jlaudio.com
gemsen.com

Offering excellent performance in small enclosures at a price that is within reach of any audio enthusiast, the 8WXv2 is the newest member in JL Audio's WX series lineup. Like all JL Audio subwoofer drivers, the WX series features a long-excursion, DMAoptimized motor system supported by a highly-linear suspension and JL Audio's patented Elevated Frame Cooling technology that delivers lots of low-distortion, high-quality bass with all types of music.
Hybrid Audio Technologies
Imagine
hybrid-audio.com

The winningest brand in car audio competition, Hybrid Audio Technologies, has an excellent range of low-inductance, high-excursion subwoofers in its high-performance Imagine series. Featuring proprietary waterproof paper cones and highenergy ferrite magnets, Hybrid Audio's best-selling Imagine subwoofer line includes the I10SW 10- and eight-inch I8SW versions for sealed and vented applications, as well as a 6.5-inch model for small vented enclosures.
MB Quart
RLP 204
MBQuart.com

MB Quart has been delivering the best-sounding audio for 50 years. This new eight-inch will drop-in to the new Camaro, Corvette, Mustang and many others. It's only 2.77 inches deep and is designed for a 0.25 cubic foot sealed enclosure. The RLP204 uses a dual two-inch four-ohm voice coil with an Xmax of 8.15mm. The injection-molded polypropylene flat piston cone is designed for maximum damping and structural rigidity with power handling of 200 Wrms and 400 Wmax.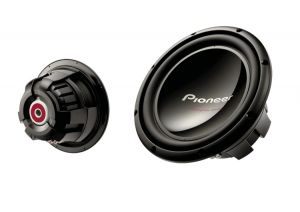 Pioneer
Champion Series
pioneerelectronics.com
pioneerelectronics.ca

Pioneer Champion series subwoofers are designed for increased bass output at all volume levels. Available in 10- and 12-inch models with single or dual voice coils, Pioneer Champion subwoofers feature a large seamless IMPP composite cone, four-layer copper voice coil with an aluminum former, dual-layer elastic polymer surround and air vents in the metal basket construction below the spider for heat dissipation.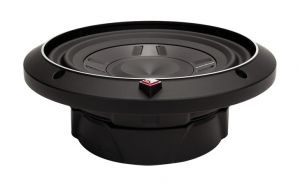 Rockford Fosgate
Punch Shallow Mount Series
rockfordfosgate.com

Consumers looking for Rockford Fosgate's famed Punch performance in a shallow, eight-inch package have found the answer. The Rockford Fosgate P3 Shallow Mount subwoofer series feature VAST M-Roll Santopene surround and Flex Fit technologies for increased cone area and easy installations, respectively. Optimized for both sealed and vented enclosures, the eight-inch version – offered in dual two-ohm (P3SD2-8) and dual four-ohm (P3SD4-8) configurations – handles 150 Wrms and fits any application.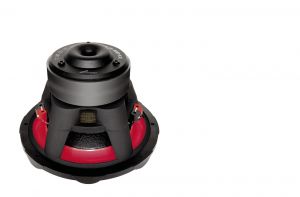 Audiopipe
TXX-BD Series
audiopipe.com

Built to perform in vented or sealed enclosures, Audiopipe's TXX-BD series 10-, 12- and 15-inch subwoofers feature dual four-ohm four-layer aluminum voice coils and composite cone. Featuring doublestacked magnets and die-cast black powdercoated basket for maximum strength and performance. Power ratings range from 600 Wrms/1,200 Wmax (10), 750 Wrms/1,500 Wmax (12) to 900 Wrms/1,800 Wmax (15). TXX-BD subs allow for the best mix of SQ and SPL – a well-rounded subwoofer, great for everyday use.