Page 2 of 7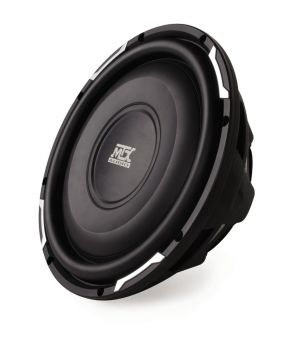 MTX Audio
FPR Series
MTX.com
mitekcanada.com

The FPR Series subwoofers from MTX use a patent-pending design to combine the benefits of a shallow-mount subwoofer with the performance of a traditional subwoofer. With mounting depths less than 3.325 inches, these 10- and 12-inch models deliver up to 400 Wrms power and can play as low as 22 Hz in as little as 0.6 cubic feet of air space.
JBL
MS-BassPro SQ
JBL.com
eriksonconsumer.com

A 10-inch premium-powered car-audio subwoofer system that delivers high-efficiency, low-distortion bass and can be easily installed in any car's audio system. The compactyet-powerful JBL MS-BassPro SQ powered subwoofer provides premium low-frequency performance normally associated with custom-installed component subwoofers and bulky enclosures.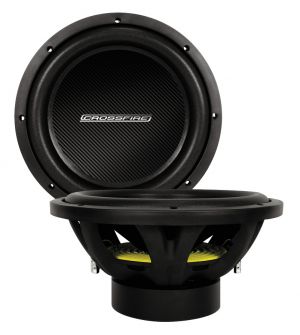 Crossfire Car Audio
C5
crossfirecaraudio.com

Crossfire's C5 subwoofers feature a high tensile strength vented cast aluminum frame with a 100 oz. motor structure and a non-pressed paper cone with a composite fiber dust cap – selected for its natural smooth bass reproduction and its ability to provide high output with low distortion even during the most demanding bass notes – to ensure your bass stays clean and strong. Available in 10-, 12- and 15-inch sizes.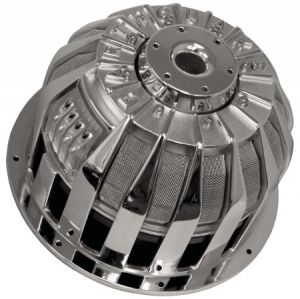 Earthquake Sound
SubZero
eathquakesound.com

Armed with a USA-made massive 3.25-inch aluminum voice coil that can handle 2,000 Wrms, the SubZero allows for an astounding four inches of peak-to-peak travel: after all, bass is all about moving air. Add to that a Turbine Cooled Transducer coil and pole cooling technology, a PSP terminal block that allows stereo and mono impedance changes just by changing fuses and SubZero is the perfect combination of looks, performance, reliability and longevity. Available in 10-, 12- and 15-inch sizes.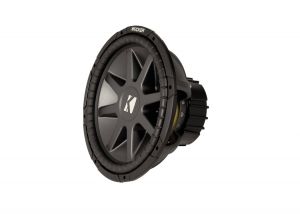 Kicker
CompVR
kicker.com/compvr
gemsen.com

KICKER's top-selling subwoofer, the CompVR, delivers high performance and power handling with superior bass technology. The injectionmolded cone with 360-degree back bracing eliminates distortion while its high-mass solid pole piece removes potentially damaging heat. CompVR subs utilize high-temperature dual voice coil wire, ribbed Santoprene surround and Spiralead tinsel lead technology to assure some of the clearest, loudest sound from KICKER's round subwoofer lineup. Available in four sizes for sealed and vented enclosures.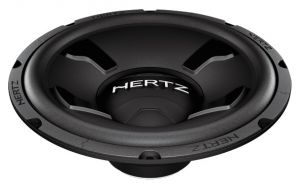 Hertz
Deici DS 25.3
hertzaudiovideo.com
trendsinc.com

The DS 25.3 subwoofers offer high efficiency and exceptional power handling. Equipped with a polypropylene membrane and butyl rubber surround, they provide high excursion with minimal distortion. An efficient cooling system ensures optimal heat dissipation, increasing reliability. Designed for use in compact sealed or reflex enclosures, the Dieci .3 line elevates design, build quality, performance and power within the reach of all budgets.
American Bass
VFL-COMP
americanbassusa.com

American Bass is proud to introduce its most powerful line of subwoofers: VFL-COMP. Available in 12-, 15- and 18-inch DVC-1 OHM configurations, these competition subwoofers feature a 450 oz. magnet, four-inch voice coil, durable Kevlar double-stitched cone, multi-spider system and air cooling bottom plate. American Bass's award-winning products have become favorites in the SPL competition world and the latest additions have more than enough bass for just about anyone.