Written by PAS Staff
Page 5 of 9
---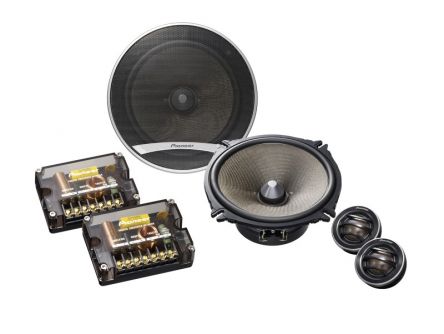 Pioneer
TS-D Component Package
Pioneer's new generation of TS-D series speakers boasts a newly developed speaker cone made with basalt, a type of volcanic rock, to increase its rigidity and strength. The component speakers, TS-D1320C 5 1/4-inch and TS-D1720C 6 3/4-inch, incorporate the newly developed Basalt Fiber IMX speaker cones that provide ideal performance to deliver accurately detailed sound reproduction.  Pioneer component packages are available for a suggested price of $200 and $220 respectively.
---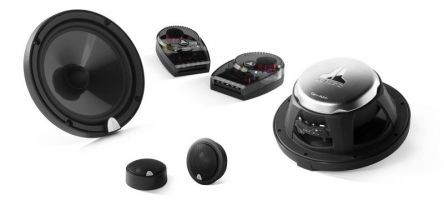 JL Audio
C3650
Converts from coaxial to component system in seconds. Oversized 1.2-inch woofer voice coils for superior power handling. Pure silk dome tweeter for smooth, accurate high frequency response. Programmable outboard crossover networks with tweeter and mid-range presence controls. DMA-Optimized motors for superior mid-bass and linearity.
USA -  www.jlaudio.com
CAN - www.gemsen.com
---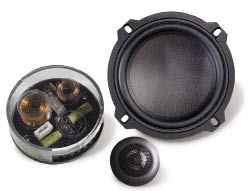 Memphis Car Audio


MClass
Memphis Car Audio MClass component speakers offer a host of advanced materials, features and mounting options. The smooth aluminum/magnesium tweeters come with a full complement of hardware for flush, surface or angle mounting. New aluminum/magnesium adds strength. Passive crossover allows you to customize sound, or to use 2 amps. And, of course, you'll avoid heat and reduce damage to the tweeter. This product features ferrofluid cooling, cast aluminum basket, high-end gold-plated push terminals, carbon honeycones, butyl rubber surround, kapton voice coils, two-way passive crossover, and bi-ampable inputs with tweeter protection.
---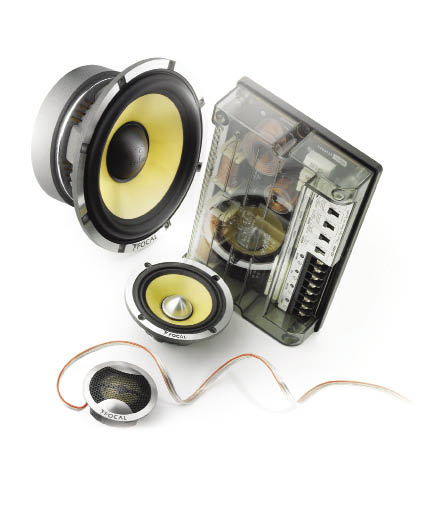 Focal
165KRX
Focal has developed the K2 Power series to reach the top levels of acoustic resolution and sound pressure. The Focal 165KRX 6.5-inch 3-way component speakers feature a thermoformed, structural foam central core cone woofer, coated with an Aramid fiber layer on the front side and a glass layer on the back side. The cone results in a woofer that is impressively rigid, lightweight, and distortion free, even at high output levels. The Tweeter is a TN53K inverted dome tweeter. Focal uses advanced materials and technology to make a speaker that is unmatched in quality and sound.
Read on for More Products