Written by PAS Staff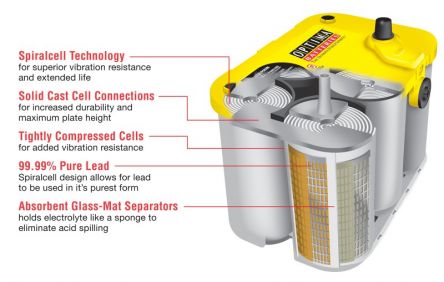 Optima high-performance AGM batteries
Optima high-performance AGM batteries are like no other battery in the world. The unique Spiralcell design offers the most advanced technology and provides a strong and clean power source that far surpasses any of today's filled lead-acid batteries. The patented Spiralcell technology allows Optima batteries to deliver superior performance in both starting and deep cycling applications. Optima YellowTop, RedTop and BlueTop batteries are available through leading battery distributors throughout the globe. Consumers should look for the unique colored top and six-pack design for which Optima is known throughout the world.
---
Stinger SPP2250
The Stinger SPP2250 is not only the largest and most powerful battery available in the company's Power2 Series of mobile audio power cells, but it has also been rated as the most powerful car audio battery currently available on the consumer market according to Stinger. The SPP2250 boasts cutting-edge engineering and design features that give this monster power cell super-performance current capability, true deep-cycle operation and a tremendously fast recharge rate. Plus, its durable construction makes it perfect for a wide variety of extreme installations.
---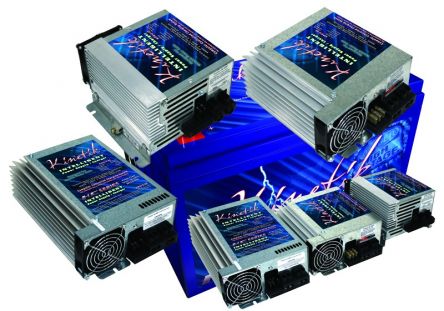 Kinetik Power Cells
Kinetik brand power cells are used by the top show builders as well as the top sound off competitors around the world. Kinetik utilizes unique AGM technology with nine models for any demand. Kinetik power cells can power the daily driver as well as the most demanding systems on the market today. Check out the Kinetik KHC2400 and other products used in the loudest vehicles in the world at...
---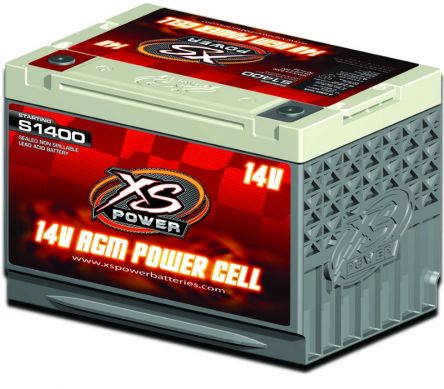 XS Power 14V AGM Battery
XS Power prides itself on providing high quality, high performance parts for those who are serious about the automotive industry. XS Power's batteries find a wide variety of uses in performance and audio applications. Many competition winners use XS Power products to power their cars! The 14V AGM battery features a durable reinforced case for heavy duty use and tips the scales at only 28.27lbs! Check out the XS Power line of massive audio cells all the way to lightweight racing batteries.
---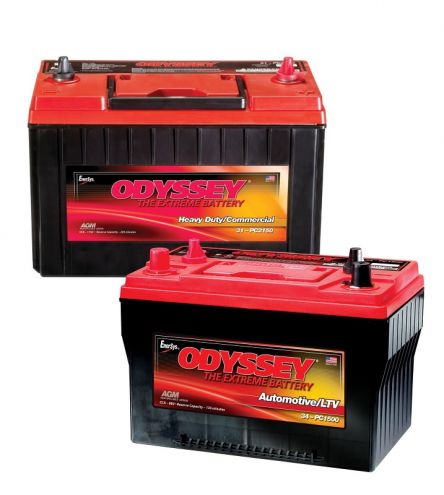 ODYSSEY 34-PC1500 and 31-PC2150
The deep cycle, non-spillable ODYSSEY 34-PC1500 and 31-PC2150 batteries by EnerSys offer extreme power and extreme mounting flexibility that today's high-wattage, in-car sound and video systems demand. The ODYSSEY 34-PC1500 battery has a reserve capacity of 135 minutes and peak watts exceeding 5,000, and the 31-PC2150 battery a reserve capacity of 205 minutes and peak watts of over 7,000. The rugged construction and AGM design holds acid in place to prevent spills, even when installed on its side, and provides twice the overall power and up to three times the life of conventional batteries.
---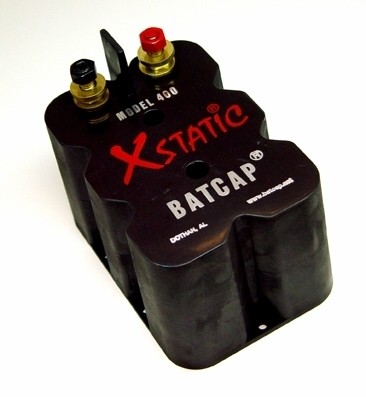 Xstatic BatCap 4000 Battery
In development for over 2 years, the new Xstatic BatCap 4000 battery provides double the amount of energy as their very popular model 2000 BatCap. It has incredible energy reserves, and measured ESR at just under 1 milliohm! Performance like this will ensure your amplifiers work as intended, and dimming lights will be a thing of the past. The battery is among the highest energy storage devices tested, and at just under 80 pounds, you know it's a serious piece the first time you pick it up! Measuring 13 inches long, 6.75 inches wide and 8.7 inches tall, the BatCap 4000 comes with convenient and heavy duty top terminals, and the design is non-spillable which allows mounting in any position.
---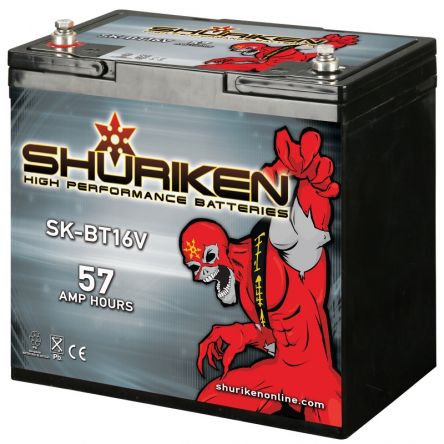 Shuriken SK-BT16V

Available now through Metra's Shuriken brand of high performance batteries, the SK-BT16V provides over-the-top power for SPL competitions. Shuriken's power cells deliver the higher voltage needed to lower the current draw, which provides more power to the amp. The SK-BT16V would be connected to a 16-volt amp. Engineered with Shuriken's absorbed glass mat (AGM) technology, the SK-BT16V delivers 57 amp hours and can charged and discharged hundreds of times. It is extremely resistant to excessive heat and strong vibration, can be mounted in any location or position, and will not leak.