Written by PAS STAFF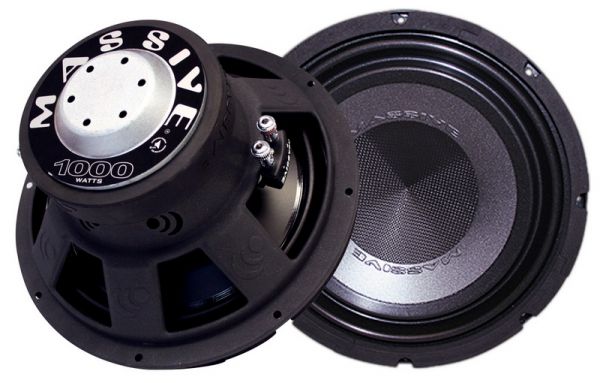 In the City of Commerce, CA where Massive Audio has been manufacturing car audio for over 12 years being a "Rebel" means you're just different. So what! So you drive on a different road in life. At Massive Audio the beat you hear "is" from a different drummer and Massive Audio knows you rebel when something just doesn't sound right!
This is why Massive Audio created the now shipping "Rebel" Series Subwoofers for 2011.   For all you Rebels out there! Go ahead "Rebel" with a R10, R12 or R15 inch deep cycle subwoofers.  All "Rebel" upgrade features include Dual 4 ? - 2" CCAW voice coils on an aluminum former with reinforced neck joints, 5 way binding posts with push or banana nickel plated terminals, twin poly-cotton dual roll spiders with woven round tinsel leads, dual wave roll surrounds and FEMM engineered motor plates with a white zinc finish.
All "Rebel" Series woofers have a poly glass fiber caped UV treated paper cone, powder coated stamped solid steel basket and 65oz high ferrite stacked magnets. Owning a pair of "Rebel" Series subwoofers proves to everyone that you are a Rebel.  So get in, buckle up and turn it up with Massive Audio "Rebel Series" Deep Cycle Subwoofers
R10"       500W RMS 1000 Max       MSRP $179.99 USD
R12"       500W RMS 1000 Max       MSRP $199.99 USD
R15"       500W RMS 1000 Max       MSRP $219.99 USD
Want to hear more? Go to: www.massiveaudio.com or call 323-262-2262