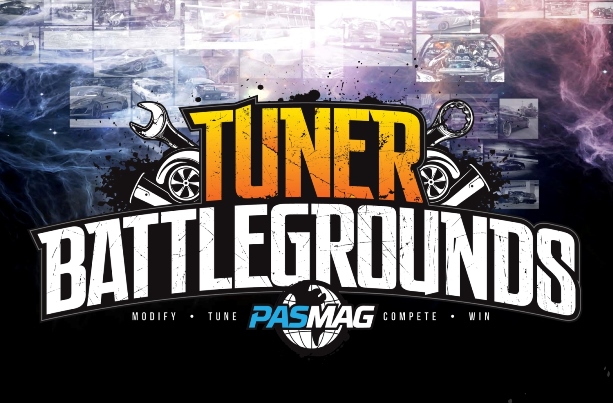 Tuner Battlegrounds is an online competition web portal where automotive enthusiasts vote for their favorite modified cars in head-to-head bracket competitions. www.tunerbattlegrounds.com.
HERE'S THE SPIN
Rather than PASMAG staff selecting the "Best of Show" winners, the audience (fans, show-goers, friends and family) will vote for their top choice. With a click of a button or a text from a cell phone, the audience can select their favorite entry from round to round.
WHEN DOES IT HAPPEN?
Hundreds of potential competitors are currently submitting their profiles via an online registration form at www.tunerbattlegrounds.com. Competitors can enter local Tuner Battlegrounds: LIVE Invitational events, as well as the year-long online competition, Tuner Battlegrounds: Championship.
WHERE DOES IT TAKE PLACE?
The online voting takes place at www.tunerbattlegrounds.com. Voters simply sign-in with their existing Facebook accounts and can vote once each day.
TUNER BATTLEGROUNDS: LIVE INVITATIONAL
Tuner Battlegrounds: LIVE (TBGL) Invitational provides regional competing opportunities for event promoters and competitors. Tuner who wish to participate in TBGL must advance-register to compete in the TBGL affiliated event(s). Online voting takes place the week leading up to the TBGL-affiliated event, narrowing the final competitors to two (2).. At the actual event, the two finalists will battle head-to-head by encouraging supporters to text their vote to a dedicated short code. A one-vote-per-cell-phone-number limit applies and ensures that the vehicle with the most true supporters wins.
For 2015, TBGL will take place at over a dozen events spread out across North America. The main Tuner Battlegrounds competition, Tuner Battlegrounds: Championship, begins in the Fall of 2015
TUNER BATTLEGROUNDS: CHAMPIONSHIP
Registered competitors of the Tuner Battlegrounds: Championship competition are entered in the Elimination / Qualifying Round, where the Top 32 competitors with the most votes enter the bracket portion of the competition. Weekly match-ups narrow the competitors down to two (2) in late September. An Exclusive VIP "Las Vegas Experience" is provided to the two competitors in the Final Stage (package includes flight, hotel, vehicle shipping and entry to SEMA).
In the Final Stage with the vehicles on display, the two tuners will compete head-to-head at the SEMA Show in a dedicated Tuner Battlegrounds booth, located directly in front of the main entrance of the Grand Hall. On site, supporters can text their vote by a simple text2vote system, and the winner will be announced on Day 4 of the SEMA Show.
The Champion of Tuner Battlegrounds: Championship will receive a Grand Prize PASMAG cover feature!
For more information on advertising or to obtain a PASMAG media kit, please fill out the form below to contact our advertising representative, Justin Hasan.